Everything Else
College Football Musings from the Train: No Defense Edition
10:30 AM EDT on October 24, 2016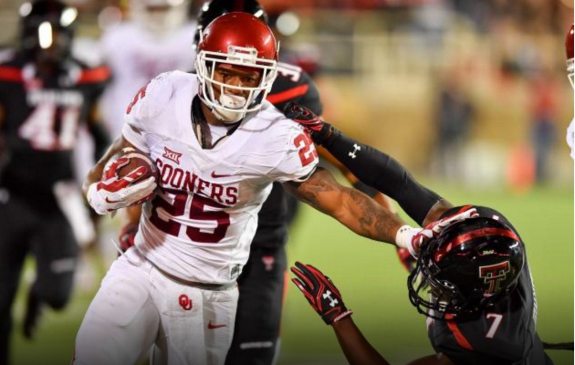 10) Oklahoma and Texas Tech play football and something something defense sucks
You know, sometimes the numbers don't tell the whole story (theme of today's column, ladies). Sometimes the numbers hide what really happened on the football field. Unless those numbers are 66-59 and 1708.
Because what happened in Lubbock Saturday night was a complete debacle, and affront to 100 plus years of college football. And it should result in the firing of a bad football coach.
The Sooners outlasted the Red Raiders in a game for the ages that I hope everyone forgets by the time this article is posted. First the good - the Oklahoma offense was amazing. Baker Mayfield led the way with 545 yards passing and seven scores. He ran the ball only twice, primarily because he wasn't touched in the backfield all damned day. Dede Westbrook continued his all out assault on the Sooner receiving record books, recording his 4th straight game of over 150 yards receiving and multiple touchdowns. He has averaged over 22 yards a catch over that four game span. And Joe Mixon was so good, he got his own talking point.
The bad - the entire GD defense and the "Asshole of the Game", Mike Stoops. Oklahoma racked up 854 of offense. Of note, they surrendered ... wait for it ... 854 yards on defense. Texas Tech threw the ball 88 times for 734 yards. The entire back seven looked disinterested in earning a scholarship to the University of Oklahoma. Jordan Evans is bad to the point of questioning his health. Jordan Thomas? We are beginning to see why he is picked on constantly. The blitz package? Run a safety from 12 yards back right into the offensive line. The tackling? What tackling.
It was a win that endeared no fan or alum to the state of the football program. It is also a win that should result in the removal of a certain coach whose name rhymes with Like Poops.
-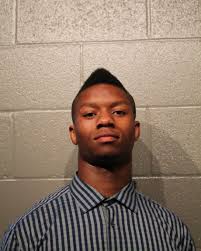 9) Joe Mixon is a beast
Lost in the shitshow was an epic performance by Mixon. Granted he was playing against air, but 370 plus yards from scrimmage against Minco is impressive. A portion of the OU fan base (me included) questioned how effective the offense, particularly the running game, would be without Samaje Perine. No problemo, senor.
Mixon was amazing. He ran for 263 yards on 31 carries. He caught four passes for 114 yards. He ran for two scores. He caught three touchdown passes. He stood out in all aspects - the running game, the passing game, his speed, his moves, his power. If only he knew how to tackle or cover a wide receiver. Frankly, he can't be much worse than OU is running out there on defense right now. Eff it. Replace that waste of space at linebacker with Mixon. How can he be any worse?
My only concern is that games like Saturday (and Kansas and ISU) will convince Joe to leave OU after this season. Hopefully and selfishly, NFL scouts will remind him that playing the three worst teams in the worst Power 5 conference with the worst defenses in modern football does not equal a first round grade. Otherwise, we are seeing the swan song of Mr. Mixon.
-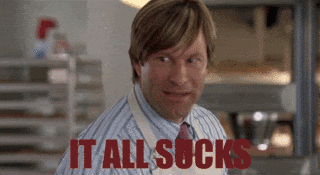 8) This defense is a debacle
In 2012, Mike Stoops shit for brains' defense made Tayvon Austin a lot of money, giving up half a million yards to West Virginia in a winning effort on the road at night. Saturday, Mike Stoops shit for brains defense gave up 854 GD yards to a 3-4 Red Raider team that was most recently held to 17 points by a conference foe not masquerading as an eight man JV squad.
Again ... sometimes the numbers don't tell the whole story. They sure as shit did Saturday night.
The Sooners "defense" surrendered 59 points, 854 yards (734 via air), on 110 plays. Tech converted 20 $&@!ing third downs. Let that number sink in. Tech converted 80% of their third downs. Not 4 of 5. 20 of 25.
That's how you give up nearly 900 yards of offense. That's how you allow the opponent to run 110 plays. That's how your undermanned defensive line gets gassed. By not dialing up plays to get your guys off the field on 3rd and 10. By not teaching your players how to tackle.
It is painfully obvious the wrong guy was forced out of Norman a few years ago. Enough is enough - Mike Stoops needs to go.
-
7) Oklahoma State defeats Kansas
Oklahoma State continued its run of "ho hum, the Pokes won" defeating a game Kansas squad 44-20. The score isn't indicative of how close the game was until the 4th quarter. Kansas had a chance to pull the game to within a score late in the 2nd half. Instead, they threw a terrible goal line pass and OSU was off the races.
The Pokes were led not by the passing combination of Mason Rudolph and James Washington, but rather by the running of Justice Hill. Second verse same as the first ... but dude looks the part. I fail to conceive the thought behind not giving him the ball 30+ times a game, whether on the ground or through the air. The Pokes were dead set on establishing a running attack, throwing but 27 passes all game. With Washington held in check most of the game, the Cowboys relied on burgeoning star Jalen McClesky, who led the Cowboys with 129 yards receiving on six catches. With Washington, Seales, and now McClesky, along with Hill on the ground, the Pokes have themselves something on offense.
The defense was pretty meh to pretty bad, though. Not historically bad mind you (see Sooners, Oklahoma) but 454 total yards given up to Kansas bad. The defense was opportunistic if not effective. They forced three turnovers, each seemingly more important than the previous. They also stepped up in the second half, limited the Jayhawks to seven points. The defense also came up big early in the 4th with a goal line stand as Kansas was going in to make it a one score game.
Look, Oklahoma State isn't great or even good this year. But that's not what it will take to win the conference. West Virginia comes to town this weekend. Win that game and OSU has a real shot at doing something in conference. But it gets tough starting this weekend.
-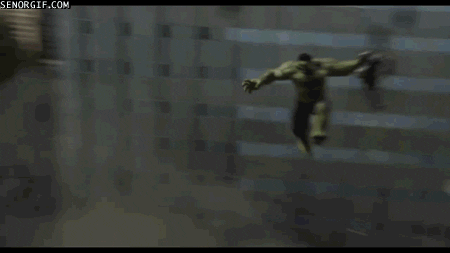 6) Justice Hill needs the ball a lot
22 rushes. 162 yards.
Chris Carson had a pretty good game. About eight yards a carry. Two scores. But Justice Hill he is not. There is no reason Hill should carry the ball less than 25 times a game. I understand he is a freshman, but he is no less than the 3rd best player on the offense, and thus this Cowboy team.
Nobody is confusing the Jayhawks defense with the Fearsome Foursome, but Hill looked decidedly fast and strong Saturday afternoon. If he had any semblance of an offensive line, he would be putting up AD-type numbers, with the addition of some catches out of the backfield. He alone can keep OSU in the game against the likes of West Virginia and Baylor (note - OU is excluded because OU =/= defense). He's a fun one to watch over the next 3 plus years.
-
5) The By God Chicago Cubs
During the summer of 1987, I was 10 years old and bored. I found myself watching a certain baseball team that was on TV every afternoon when I returned from the Briarwood Pool in east Tulsa. I would sit in the A/C and watch Ryne Sandberg, Keith Moreland, Jody Davis, and MVP Andre Dawson lose 90+ games that year.
But it didn't matter.
The Cubs became the first sports team I unabashedly rooted for. And the first team that broke my heart. Will Clark in 1989. The 1998 Divisional Series. Bartman. The underachieving playoff teams of 2007 and 2008. The Mets starting pitching of 2015.
Doesn't matter anymore.
After 71 years the Chicago Cubs are playing in the World Series. My father has never seen this. I woke my son to witness the final out Saturday night. After so many disappointments I wasn't sure I would ever see the day the Cubs played for a ring.
I was asked by my Red Dirt King cohort which I would rather have: a Sooner national championship or a Cub title. There is no question. I am happy just to witness the possibility
-
4) Alabama beats the Fighting Trevor Knights
Ahhh, now that's the Trevor Knight we came to know and love in Norman. 45% completion percentage. Sacked 5 times. 24 yards rushing. Not the second coming of Michael Vick.
Of course, it was Alabama they played. The Crimson Tide continued its unabated march to the National Championship beating the Aggies of Texas A&M 33-14 in Tuscaloosa. Down 14-13 midway through the 3rd, Alabama closed the game on a 21-0 run, spurred by another ex-Sooner turnover, turned into points in the form of a Keith Ford fumble. The Crimson Tide defense held the great Kevin Sumlin-led Aggie offense to 278 total yards.
Those numbers do no justice to the best defense in college football. When Alabama plays, the field looks covered in NFL talent. They have allowed opposing offenses to score more than 14 points twice this season. Oh, and Alabama has a spread offense as well, so go DIAF Mike Stoops defender(s).
This is last true test for Alabama in a season chock full of bad football. And they hammered Texas A&M. Ohio State seemed to be the only other team on the same talent level as Alabama. They are about done. Alabama is going to cruise to the title.
-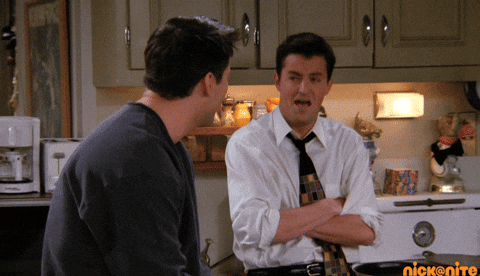 3) Texas has to fire Charlie Strong, right?
Texas still has Baylor (L), West Virginia (L), and TCU (L) on the schedule. Not to mention they go to Lubbock with a defense that just allowed Kansas State to gain 400 yards, 234 on the ground. The 3-4 Longhorns look the part of a 7 or 8 loss team.
Texas was soundly beaten by the Wildcats moribund offense in Manhattan Saturday afternoon, down 24-7 before "storming" back to make the score respectable-like. The Longhorns started the game like most four loss teams start a game - four penalties on the Wildcats opening drive, three for offsides, which led to the first score of the game.
Charlie Strong took over the defense a few weeks ago from OSU cast-off Vance Bedford. Same defense was predictably awful, allowing a bad throwing quarterback to complete 74% of his passes. Same defense allowed Kansas State to average 5 yards a carry when everyone knew they were running the ball.
The experiment is over. Strong is not the guy Texas needs to be successful. And frankly, he should be fired this week.
-
2) Final Four
Alabama - Who is going to beat them? No one. They didn't play their best against a talented Aggie team and still won ... and covered.
Michigan - Ohio State completely screwed up a potential epic end of season matchup with the Wolverines. Doesn't matter - Michigan gets in with a win.
Washington - Best of a mediocre conference in a season of mediocrity.
Louisville - Clemson had no business being in the College Football Playoff.
-
1) Predictions
Oklahoma vs. Kansas
This Oklahoma defense is doing everything they can to have a losing record in 2016. This is not the worst Kansas team over the past decade. But still ...
Oklahoma: 50
Kansas: 21
Oklahoma State vs. West Virginia
Shit gets real in Stillwater this weekend. The Mountaineers have given up more than 21 points exactly once this season. They held TCU to 10 points last week. They are good.
Oklahoma State: 17
West Virginia: 34
Stay in touch
Sign up for our free newsletter