Everything Else
College Football Musings from the Blow Hard, Whiny Little B…
5:43 AM EDT on September 26, 2016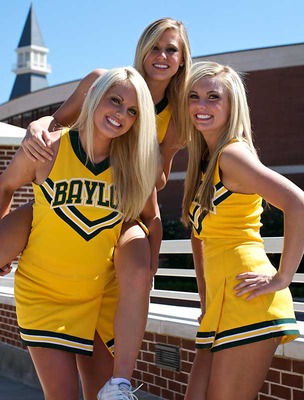 Abbreviated, Oklahoma Bye Week version ...
-
7) Oklahoma State actually runs the ball, still loses
Oklahoma State did exactly what is needed to do on offense to win this game. They ran the ball, controlled the time of possession, went on long, sustained drives that resulted in points. There was no reason for OSU to lose this game.
Well, except for that whole "don't turn the ball over" thing. Oklahoma State's last four possessions? Turnover on downs, fumble in the red zone, interception, end of game. That's some clutch, end of game badassness there.
The Cowboys ran for 213 yards and Mason Rudolph, who was good all night save one pass, threw for another 279 on 60% completions, leading the Pokes on double-digit play drives throughout the night. Going into the 4th quarter, Baylor held the ball for 10 minutes. 10 MF'g minutes. Oklahoma State, down four at the time, had every chance to wear down Baylor, and by all accounts should have, but didn't. The Bears relied on (alleged) dog abuser Ishmael Zamora and his eight receptions to dominate the OSU secondary. Is there anyone playing or that has played for Baylor that has a single redeeming quality? "Lol who care u didn't win" right? That seems to be the calling card in Waco (ed - Joe Mixon sat out a season of football going on 2 years ago so spare me the bullshit).
The good? Oklahoma State might have themselves something in Justice Hill. He certainly looked the part. The offensive line actually had its moments. Now, any good spots were surrounded by bad play, but it's better overall play than we have seen in a few years out of that line.
The bad? Baylor hit most every big play they needed to hit. The defense surrendered 520+ yards on 64 plays. OSU had entirely too many negative yardage plays. Rudolph was sacked 4 times. Yeah, I know I just "praised" the line, but reality check.
As I mention below, this is a make or break next few weeks for OSU and OU. Things get no easier next week for the Pokes with an improved (perhaps) Texas team coming into Stillwater.
-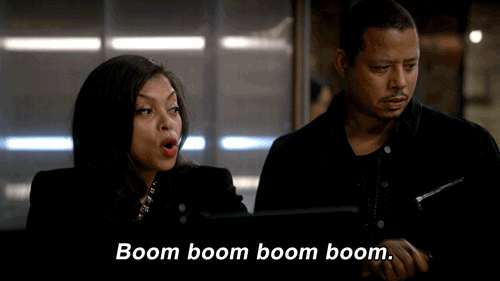 6) Justice Hill
Well, alright now that's more like it.
Oklahoma State has dearly missed having a serious threat at running back the past few years. Hill is that serious threat. He rushed for 122 yards on 20 carries, for 6.1 yards a carry. He was at times good and at other times dominant, and it has been a few years since one could say "dominant" and "OSU running game" in the same paragraph. The Booker T. Washington product has a burst that no Cowboy running back has had over the past few seasons, excluding Tyreke Hill (no relation) who wasn't a true running back. Justice Hill needs to handle the ball more than 20 times a game.
And if he would have, OSU might have won, fumble aside.
Barry J. Sanders and Rennie Childs (fresh off a 100 yard performance) were not good. They combined for 55 yards on 23 carries. I know his dad and what he did for OSU football, but stop giving touches to Sanders. He isn't any good. He wasn't good for Stanford. He isn't good for OSU. And Childs is just a guy, a stop gap. Hill is a potential star. Feed him.
-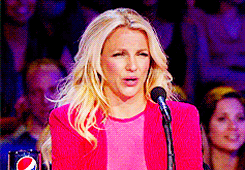 5) WTF happened to football in Oklahoma
Last year, Oklahoma State and Oklahoma played for the conference championship, just as they did in 2013. And now? Each has two losses, and no one would be surprised to see each lose this weekend. Just a few years and an Art Briles firing ago, the state schools looked primed for a run at conference supremacy. What the hell is going on?
The easy answer - neither has top-level talent. Sure, both schools have players at certain positions that look to be NFL ready. James Washington and Joe Mixon to name a few. But there aren't any Kevin Williams or Brandon Weeden's or Dez Bryant's. No Gerald McCoys or Trent Williams or Davin Joseph's.
The void of talent is concentrated in the trenches. Oklahoma is able to run the ball against inferior defenses due to superior personnel in the backfield. Hill may allow OSU to do so here on out. But neither team has any success moving the ball on the ground against good defenses. Neither quarterback has enough time to go all Big XII on a defense from the SEC or, apparently, the Big 10. Neither front seven has the size to deal with power running attacks of, say, Ohio State or Arkansas. The conference arrangement is partly to blame - pass happy, spread offenses don't allow Oklahoma and others to recruit big, talented guys in the trenches or at linebacker. And we don't have road grader offensive lineman - rather those suited for jet sweeps and quick passes.
The problem is talent. Not play calling or defensive schemes. The Jimmys and the Joes.
Related - LSU fired Les Miles. For a fun morning, compare his numbers to Stoops from 2010 to present
-
4) Trevor Knight - tap the brakes folks
The Trevor Knight apologists/OU haters united in their all things OU dislike with a resounding "TEE HEE" at Trevor Knight leading Texas A&M to victory over Arkansas Saturday evening, 45-24. Knight was excellent on the ground, running for 157 yards and 2 scores. He was ... Average (?) through the air, completing just over 50% of his passes. Yes, the Aggies beat a top SEC team in Arkansas, which is the best win for TAMU in a few years. And yes, Trevor Knight looked like a competent quarterback.
But calm the eff down.
One, we have seen Trevor Knight dominate an SEC defense before and still completely suck for an entire year. B, this is the same Arkansas team that should have lost to a very, very average TCU squad. The 'backs are not Alabama. They are not Tennessee, LSU, or Auburn on defense. Good for Trevor. But the Aggies aren't suddenly a national title contender with him at Quarterback.
-
3) Tulsa isn't as bad as Ohio State (or Fresno) showed
At one point in this game that for some reason wasn't televised, Tulsa was down 31-0. They had 4 total yards and no first downs in the 1st quarter. Then they rattled off a nice 48-10 scoring run to the end the game, beating a bad Fresno State team 48-41 in double overtime. Dane Evans is proving to be more than simply a curator of the offense. He threw for 273 yards and 4 scores. Deangelo Brewer, however, was the show. He rushed for 252 yards on 46(!) carries. That's some Steve Owens level shit.
Tulsa is sitting at 3-1 with trips to Houston and Memphis still on the horizon. But the remainder of the former-Conference USA slate is manageable. They run a hard-to-defend offense. The defense had spurts of greatness against Ohio State. There is no reason Tulsa can't win 9 or 10 games in 2016. Which is more than I can say for those other FBS teams in Oklahoma.
-
2) Final Four
Ohio State: The Bucks won't be challenged for a couple of weeks until they travel to Wisconsin, who just hammered Michigan State in East Lansing.
Alabama: As with most of the top teams, everything will come to light in a few weeks when Alabama travels to Arkansas and Tennessee in back-to-back weeks. When those two games and they should be a lock.
Louisville: Louisville is the exception - game of the week in South Carolina. The Cardinals win this week and Houston is the only thing between Louisville and a Playoff birth.
Michigan: The schedule looks much tougher after Badgers win against Sparty.
-
1) Predictions
Oklahoma at TCU
TCU looked really bad against SMU for 2+ quarters. This isn't your typical Horned Frog team. But dammit, they always play OU well. I have no idea what team is going to show up in Fort Worth, but it will be a dogfight regardless.
Oklahoma: 29
TCU: 28
-
Oklahoma State versus Texas
Remember last year when the only games in the Big XXI that mattered took place in November and December? In two weeks, Texas, TCU, Oklahoma, and Oklahoma State will have their seasons defined. If OSU plays the game like they did in Waco, this will be a slugfest.
Texas: 24
OSU: 21
Stay in touch
Sign up for our free newsletter