Everything Else
The 5 Best BBQ Joints in OKC…
9:52 AM EDT on September 1, 2016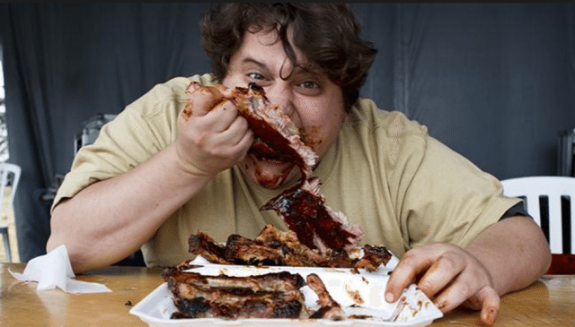 Now, I don't know about you, but in the recent Gazette Best of OKC issue, I was shocked—shocked—to see that the readers of said publication picked Iron Star "Urban" Barbeque as the best BBQ in Oklahoma City. Don't get me wrong—Iron Star is perfectly serviceable, edible-enough food, if not a bit overpriced and upscale for their own good—but just how amazingly out of touch and white bread are these readers that they wantonly ignore the vastly superior Leo's right up the road?
Forget that, holmes.
With Labor Day around the corner, many of us are going to be planning family get-togethers and whatnot, with many of us catering the familial shindig with the traditional plethora of barbeque, be it ribs and brisket to hot links and smoked chickens. Having sampled just about every smokehouse, meathouse and outhouse from here to Slaughterville and back, both professionally and recreationally, I've managed to come up with what I consider the definitive top five BBQ joints in Oklahoma City.
-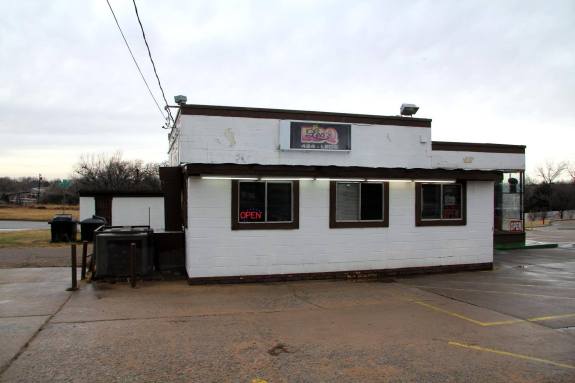 Leo's Barbeque (3631 N. Kelley Ave.)
I'll straight up tell any Tom, Dick or Harry that when it comes to barbeque in Oklahoma City that Leo's, the busted old white brick building on the corner of Kelley and NE 36th, is the absolute best in Oklahoma. There really isn't any other competition in my book. From the succulent, fall-off-the-bone chomp on the cartilage and suck down the marrow meats—the ribs are beyond compare, and the smoked bologna is a revelation—to the poppum' if you gottum' fried okra and the mandatory strawberry cake as a finisher, Leo's is the ultimate downhome BBQ experience, right down to the surly waitress and complimentary crockpot of hot pintos and hamhocks.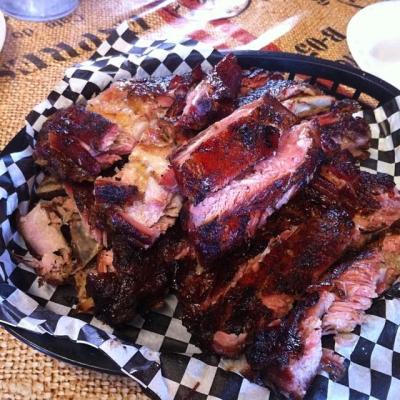 -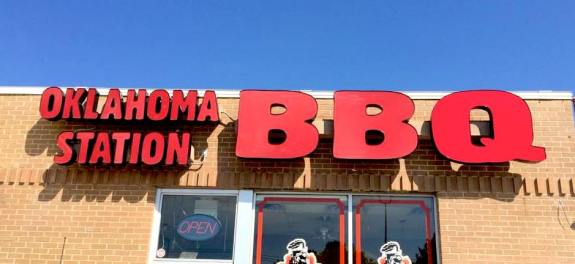 Oklahoma Station BBQ (4331 N.W. 50th St)
When it comes to poultry, chances are you ain't gonna do much better than Oklahoma Station. Whenever I order smoked chicken and especially smoked turkey at most places, it's always so dry that, even if the meat manages to be flavorful, you still wind up drowning it in so much overpowering sauce just to get it down your gullet that there's no point in the end. But at the Station, I don't know how they do it, I don't know what their secret is, but the poultry is so consistently moist, tender and overwhelmingly juicy that you want to ask it out to prom. Each cut is so rich and flavorful, with that smoke sealed in every bite. I wonder if they can cover Thanksgiving?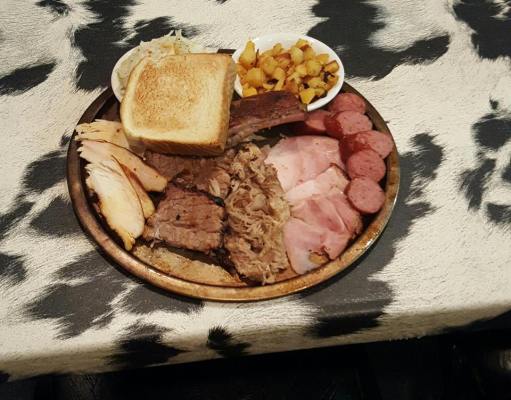 -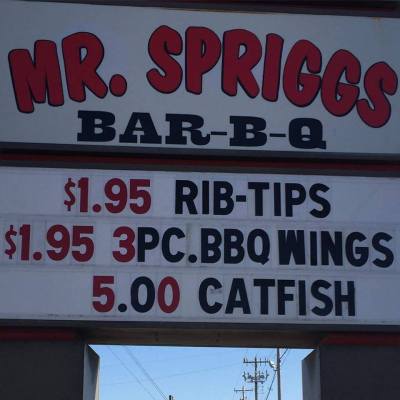 Mr. Sprigg's BBQ (700 S. Air Depot Blvd, Midwest City)
In the late 90s, I used to work at the Blockbuster Video at the corner of N.W. 36th and May Ave. For a short period of time, a Mr. Sprigg's opened up across the street and, at least three or four times a week I would grab a wet chopped brisket sandwich or a couple of spicy red-hot links and side of their tangy potato salad from them. Their prices were cheap, the food delicious and the service great. But the main reason why I kept going over there was their absolutely delectable homemade sweet potato pie. When I moved back to OKC a few years ago, their old Air Depot was the first place I stopped at and yes, that pie was still pitch perfect. And while I haven't been to their new location since they moved, I'm thinking a visit is long overdue. And, seriously, how can we forget the greatest locally produced commercial of all-time?
-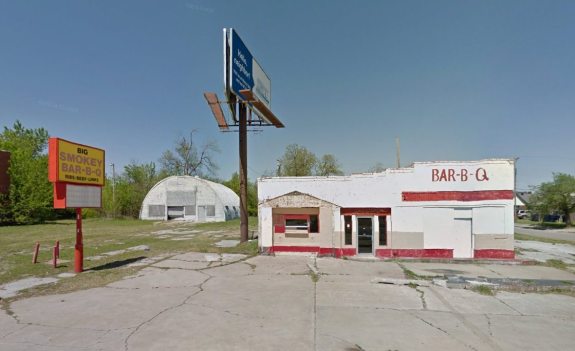 Big Smokey Bar-B-Q (1433 N.E. 23rd St.)
If there was ever a big fat middle-finger to gentrified, appropriated barbeque, it's Big Smokey. Located in a building that looks more like an abandoned tag agency, complete with wood paneling, office chairs and a brilliantly no-frills menu, when you come to Big Smokey, you come to shut your mouth, sit your ass down and enjoy the decades of tradition that runs through the joint. And when it comes to ordering, it's about those full slabs of ribs, hands down. Order one for yourself there and then another for the road. I don't know if it's the wood they use or the dry-rub the spread all over that meat, but it is impossible to stop eating once you get started, like the tastiest case of downhome Prader-Willi you ever done seen.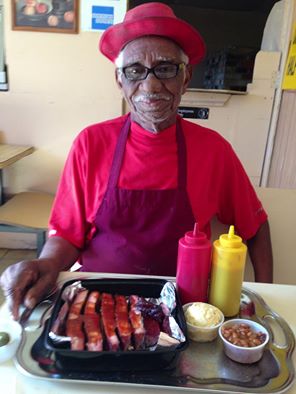 -

Buy for Less (N.W. 23rd and Penn)
Now I'm sure this is the entry that will breed the most contention around the faux-foodies, but, sorry, the barbeque station at the front of the store really brings the grilled goods and smoked specials. While I'm not sure if it's still independent or part of the store now—all their signage changed a few months ago—but for a grocery store pit, this place is the bomb, whether it be a couple of their filling sandwiches—the gal there always does me a solid and loads me down with extra burnt rib ends and that charred brisket fat I love so much—or the loaded down $20 family sampler that features a little bit of everything, all of it surprisingly top-notch, all of it of an wholly unexpected authenticness. It's the second best thing to the real thing, baby.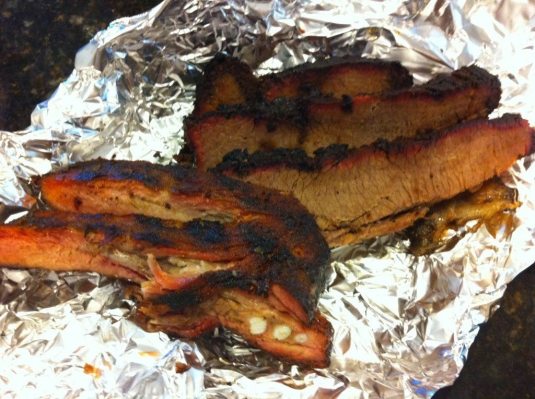 -
Louis Fowler's controversial views on BBQ have lost him friends and family. Follow him on Twitter at @LouisFowler. Share your favorite BBQ places in the comments, Mr. Bates.
Stay in touch
Sign up for our free newsletter