Everything Else
College Football Musings from the Train: Week 9
10:08 AM EST on November 9, 2015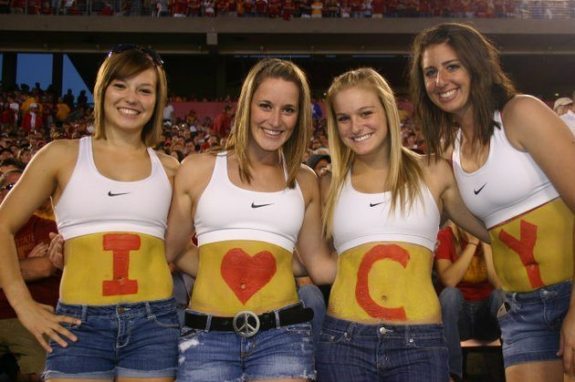 10) Oklahoma State is for real
"Then I saw her face!! Now I'm a believer!!"
"I believe I can fly! I believe I can touch the sky"
"Do you believe in life after love?"
Close/miracle wins against Texas, West Virginia, and Kansas State be damned. I f$&@ing believe.
Oklahoma State destroyed the TCU Horned Frogs Saturday afternoon, jumping out to a 28-9 halftime lead and cruising to a 49-29 win in Stillwater, solidifying their place in the national conversation. Mason Rudolph was absolutely brilliant throwing for four scores in the first half. JW Walsh accounted for a meager 27 total yards.
The running game was, once again, borderline terrible, but that didn't matter. TCU got almost no pressure on Rudolph, which allowed him to find James Washington for three scores on five catches and 184 yards. Washington has been the best player in the Big XII the last two weeks. He is averaging 21 yards a catch this season. Utterly brilliant.
At first glance, the defense struggled mightily. 663 yards and 36 first downs. However ... those yards were accomplished on 111 plays. Yes, you read that right - TCU ran 111 plays in a college football game. The Pokes also forced 4 turnovers, all from the arm former Heisman hopeful of Trevone Boykin. Oklahoma State wasn't able to pressure TCU much, but the secondary was amazing. Like, best performance of the year amazing. When it mattered, Boykin couldn't go deep. When he did, the pass was into coverage.
After playing some average football again mediocre to bad competition, I don't think even the most ardent OSU an expected this.
-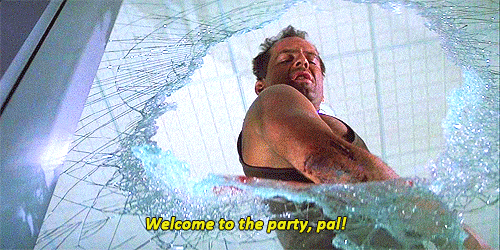 9) Welcome, friends!
As of press, OSU has moved up to five in both major polls. That's one helluva jump. I do not expect OSU to creep into the playoff discussion this week, but it's clear the disrespect shown to the Cowboys has dwindled towards the non-existent.
It becomes simple from here on out. If Oklahoma State does its business this week in Ames, and keeps Baylor and OU from encroaching on their home turf, they will get into the playoff. Any concerns about being left out due to: a) weak non-con or 2) the terrible reputation of the Big XII are gone. Beat ISU, Oklahoma and Baylor, and OSU's ticket is punched.
This week, I am certain the talking heads will mention OSU, but gloss over their chances to make the final four. Truth is, Oklahoma State is 180 minutes of football away from playing for the national championship.
God help us.
-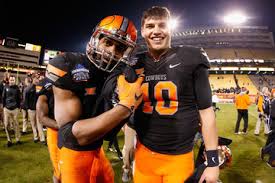 8) Mason Rudolph
So THIS was last week.
And now we have this week. A stunning turnaround.
Rudolph has been average all year manning the quarterback position for Oklahoma State. Too many interceptions. Not enough big plays. Hell, JW Walsh was better than Rudolph against Texas Tech.
Not a problem Saturday afternoon.
As mentioned, Rudolph was brilliant. Five touchdowns to no picks. 352 yards on only 16 completions. No turnovers. Big plays. Check and check. He threw an amazing deep ball Saturday. I have heard local pundits opine that Rudolph is just a guy who could be a good college quarterback. I have always thought he was destined for stardom.
Welcome to 2015 Mr. Rudolph.
-
7) Oklahoma does its business
So far, so good.
Since shitting the metaphorical bed, Oklahoma has done exactly what it needed to do - kick the hell out of inferior talent. The Sooners played two great quarters of football, resulting in a 52-16 win where ... again ... Oklahoma didn't play all that well. Which isn't going to fly here in about five days.
Baker Mayfield, outside of being harassed in the 2nd quarter, was great again. He was 22 of 31 for three scores and 342 yards. Samaje Perine, Joe Mixon, and Daniel Brooks combined to rush for 238 yards on 25 carries. Durron Neal caught 10 balls. A total of 684 yards. All of this was accomplished with a terrible second quarter and the starters pulled early in the 4th. Hell, Trevor knight threw a touchdown pass. A deep touchdown pass. To the correct team.
The defense was again good. Maybe not great, but good to the tune of 374 total yards allowed on 89 plays. The Charles brothers dominated the interior. Dakota Austin made a crazy interception and return. The defense was what it needed to be.
All that being said ... who gives a shit. Texas Tech, Kansas and Iowa State is not exactly murderer's row. The barometer of the 2015 season hinges on November's 14, 21 and 28. Frankly, and especially after Texas, it is impossible to know what program will show up the next three weeks.
-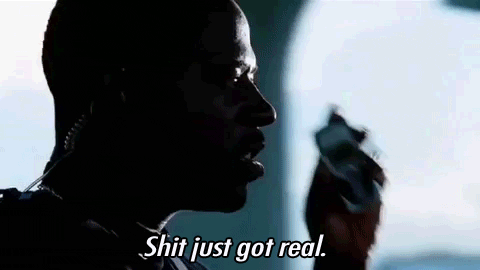 6) It's on
Prelude over.
The Sooners travel to Waco Saturday evening (of course) for GameDay (of course) to face Baylor who currently holds the nation's longest home winning streak. This is a Baylor program that has dominated Oklahoma the past few years. 2003 Gravy Train just died of laughter at that statement. This includes of course last year's 48-14 shit kicking that resulted in THIS.
After Baylor kicks OU square in the nuts, TCU comes to town. Then off to Stillwater for the single most important Bedlam game in OSU history. I *think* OU is better than the OU that lost to Texas last month. I *think* the OU defense is good and the offense has its rhythm.
I also think none of that will matter away from Norman.
-
5) Alabama is in the playoffs
When a team that loses at home to thrice defeated and soon to be unranked Ole Miss is the same team that appears to be the best in the country, no one in college football can play this game. Alabama thrashed LSU Saturday evening 30-16, holding the tyegaaaahs to 182 total yards and 44 total plays. Leonard Fournette was completely incapacitated by the Alabama defense, rushing for 31 yards on 19 carries. The final score was not indicative of how dominant Alabama was.
Who is better than Alabama? Clemson and Ohio State? I mean I guess. Would you take either of them over the Tide straight up? Yet they looked wildly mortal against the Rebels and way average Tennessee. The schedule sets up perfectly for Alabama to end the season, regardless of what craptastic team the SEC East presents for sacrifice. Bama is going to the playoff.
-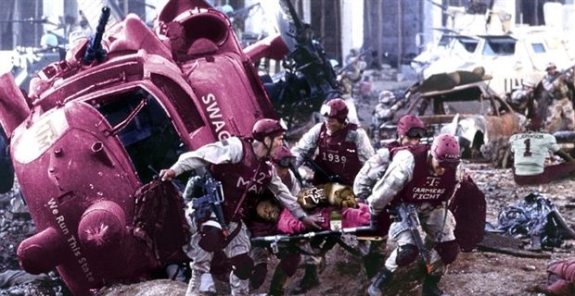 4) Swagcopter Down
So ... do you remember the Cotton Bowl circa 2012-13? I do ... sort of. I mean, I was there physically. But mentally I was stuck in a handle of Maker's Mark. Aggie crushe Oklahoma. Finish in the top 5. Toast of the college football world.
Now look at 'em. 1-7 over last eight conference home games. I chuckle at the mediocrity.
Texas A&M was hammered by a bad Auburn squad in front of the best fans in college football 26-10. "SWAGCOPTER DOWN!!!" The fact that the Aggies are an average SEC team after spending two decades as an average Big XII team is not surprising. But the Aggies have managed to score 36 points in their three losses. This is from a coach who has some crazy offensive reputation nationally. He can't get this team in the endzone.
Texas A&M has/had the perfect chance to sweep up all the talent it wants/wanted. Texas is crap. You are competing against Baylor, TCU, and Houston. And A&M has not taken advantage of the situation. Mediocre begat mediocre.
-
3) Sparty is repaid in full
It was just a matter of time. You knew Michigan State was going to get karma slapped upside the cheek. You can't win a game you lost and not expect a return. Sparty's check was cashed in full Saturday night courtesy of the officials, ridiculous clock management, and a bad Nebraska program.
Down 38-33 with 55 seconds left and 91 yards to go, Nebraska somehow tossed the ball right down the field against (per national folk) a "real football" team. The go ahead score should not have counted as (yet again) the officials took victory from the jaws of defeat, picking up the can't-avoid-sounding-dirty illegal touching flag, noting the receiver was forced out-of-bounds before catching the deciding touchdown. It was a terrible call.
All that and Michigan State had a chance at the end, and with seven seconds left allowed the clock to expire on a pass out-of-bounds. With a timeout left. What is it with: a) shit officiating and b) horrific Big 10 clock management?
-
2) Final Four
Alabama - pencil Pen the Tide into playoff.
Clemson - Ditto, because they don't have a challenge left on the schedule.
Oklahoma State - My God this pains me... but they aren't going to lose at home this year.
Ohio State - Still getting better as the season progresses and the Michigans have problems.
-
1) Predictions
Oklahoma at Baylor:
Baylor has issues running the ball and stopping the run, but unless Oklahoma proves it can and will take advantage of such match-up problems, I don't think the night game in Waco will end well.
Baylor: 42
Oklahoma: 21
Oklahoma State at ISU
Iowa State has lost to Iowa, Oklahoma, Toledo, TCU, Baylor, and in Lubbock. But none of that matters. I am all in on OSU.
Oklahoma State: 31
ISU: 10
Stay in touch
Sign up for our free newsletter