Everything Else
Clark Matthews: Who the Thunder shoulda woulda coulda hired instead of Billy Donovan
11:20 AM EDT on May 1, 2015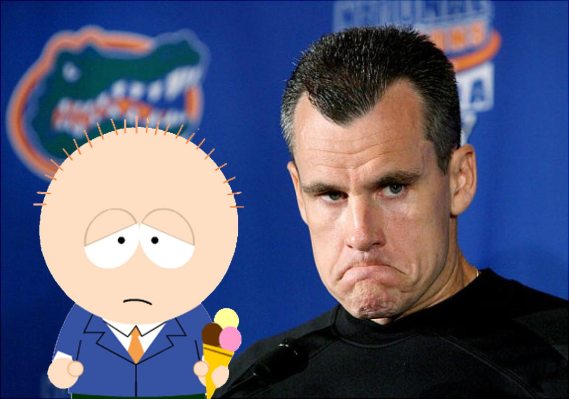 Editor's Note: 
This Billy Donovan news is such a big deal that it woke up Clark Matthews!
Last night, TLO co-founder, Eddie Sutton autograph tramp stamp tattoo wearer and overall basketball junkie Clark Matthews folded up the old checkers board and filed this post about Billy Donovan joining the Oklahoma City Thunder. Specifically, he looks at who the Thunder shoulda coulda woulda hired as a head coach instead.
---
After several days of being on the verge, the Thunder sealed the deal with new head coach Billy Donovan. As every article about the hire will say, Donovan--a disciple of Louisville's Rick Pitino--coached at the University of Florida for 19 seasons, winning two national championships among the four Final Four appearances. Nice, right?
He also lead the team to a sub-.500 record that disqualified them from the post season during the Gators' most recent season. So, in the "what have you done lately?" metric, Donovan is even less impressive than the departed Scott Brooks in that his failure to make the playoffs was despite a winning record, much tougher competition (he coached in the NBA), and a plethora of injuries that left him making line ups out of bailing wire and Lance Thomas.
As Thunder GM Sam Presti has maintained throughout the process, though, nothing that happened in the past year matters. If so, Coach Brooks would get another season puzzling out end of game playcalling like Patrick figuring out his drink order at a restaurant without a bar. Brooks likely did his best work as a head coach since his Coach of the Year campaign right before getting the axe. It's just business. His contract had left him as a lame duck manager going into what could be the most important season in franchise history, and without that status, there was evidence he had lost leverage with his players.
Rather than commit to the tenured Brooks, Presti chose to go in a different direction and zeroed in on Donovan. Even throwing out Florida's struggles in the most recent season, the choice can be controversial. Brooks' replacement has to make an impact in year one and that means getting the team's core to buy in to his system (even Phil Jackson would have trouble convincing Russ to be anything slightly different than Russ), keep the stars happy in the run up to their impending free agency, and return to the success that was taken for granted 12 months ago. Any failure in any of those goals could spell a complete overhaul of the team and years of re-building while praying for another elite talent like Kevin Durant or Russell Westbrook to be available to OKC in the draft.
Success with those high stakes will be lead by a rookie coach with no professional coaching experience. Not. Optimal. Donovan has spent the past twenty years dealing with college kids who made roughly zero percent of the salary of him. Getting the players to follow his instructions will come with increased difficulty when he cannot threaten to pull their scholarship, and the player has infinitely more NBA exposure.
This is not to say Donovan will not meet the challenge. I believe (hope? pray?) he will be the coach this team needs. His record with the Gators proves he knows how to win, and those national championships were earned using the collegiate level superstar talent. He even convince Joakim Noah (now of the Bulls), Al Horford (Hawks), and Corey Brewer (somewhere in the NBA) to delay their million dollar paydays to make that second title run...and that was a tough sell considering how garbage the draft class was. This tells me he can build strong relationships with players and manage egos.
That said, it's worth looking at the road not taken. Who could the Thunder have hired instead?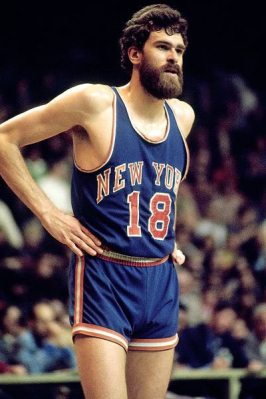 Phil Jackson
Okay, he was not available and even had he been his big market snobbery would have kept him from considering the Thunder. Both of which are a shame because Jackson is the only living coach who has proven time and again to be able to manage a roster such top-heavy in talent to win titles. He did it with Michael Jordan and Scottie Pippen, then again with Shaquille O'Neal and Kobe Bryant.
A lot of people, myself included, have suggested Jackson's 11 titles came from being blessed with elite talent, but other coaches have failed to get to the promised land (Brooks included) despite usually having the two best players on the floor in any given game.Jerry Sloan never won the big one with the 90's Jazz, Rudy Tomjanovich couldn't get to the Finals with a roster boasting Pippen, Charles Barkely and Hakeem Olajuwon. If Billy Donovan fails with Russ and KD in their prime, it will only mean he's no Phil.
-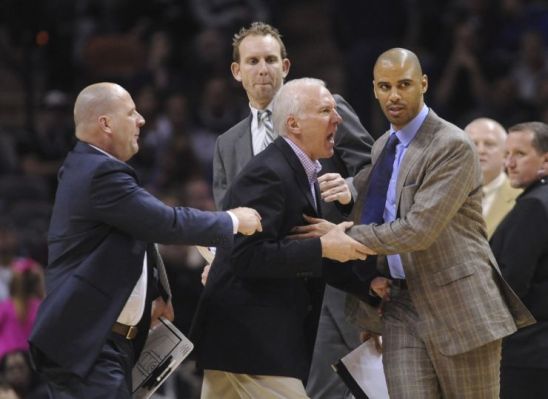 Anyone from the Spurs
Much has been made about Presti's commitment to the San Antonio method of building the franchise. That is where he worked before the SuperSonics hired him away. So, it would not have been surprising to see him pluck someone from the Spurs to be the new team leader.
There were rumors that Ettore Messina--who came to the U.S. to be an assistant under the Spurs' legendary Gregg Poppovich after himself being the most successful basketball coach in Europe for decades--was being considered for the job. He could have been the first actually foreign coach to lead a franchise (David Blatt of Cleveland came from the Euroleagues, but is an American) and he has championship experience from the second strongest league in the world to go with the ring he won on an NBA bench last season.
However, just because Mike Budenholzer left Coach Pop and turned the Atlanta Hawks into condenders it doesn't mean that all of Pop's proteges are ready for the big time. If that were the case, Becky Hammon would be a finalist for the Orlando Magic job. Remember that P.J. Carlesimo, whose season plus 13 game stint with the Sonics/Thunder was an unmitigated disaster, was hired by Presti after being the lead assistant for a San Antonio championship squad.
There is one Spur with zero coaching experience, though, that could have made the cut. TIM DUNCAN. Yeah, he's still playing, but when he finally hangs up his jersey, he is bound to make a Jason Kidd/Derek Fisher type jump straight to the first seat on the bench. Recently, former Thunder player Etan Thomas shared this story about playing against Duncan:
So we're playing the Spurs and I get the ball on the post. I inside pivot and sweep to the middle for my jump hook and he blocks it. So as we are running down the court he says to me ìthat was a good move but you have to get more into my body so you can either draw the foul or I can't block itî. So I didn't know if he was talking noise or what so just kind of looked at him confused and said ok. Then, a few plays later I did it again got more into his body and he couldn't block it. I missed the shot and he looked at me and said much better and kept playing lol.
Timmy is going to be a coach. Poaching him now could have also wounded the Spurs as a perennial contender by depriving them of their franchise center.
-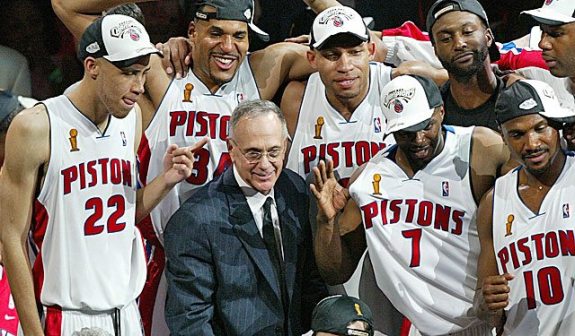 Larry Brown
Here is one college coach who would not have been hindered by the lack of experience label. Brown, who came out of retirement to vitalize the SMU program, has one ring as the head coach of the 2004 Detroit Pistons. He also has had plenty of success with several other teams. The knock on him is that he isn't much of a player's coach--based on his love/hate relationship with Allen Iverson--he isn't great at developing young talent, and he gets wanderlust.
Had he been the Thunder's new coach, it's very possible he could have alienated someone like Westbrook early in his tenure leading to poor performance which would have ended with him taking another job/retiring so he didn't have to coach the inexperienced roster left in the wake of KD and Westbrook leaving.
-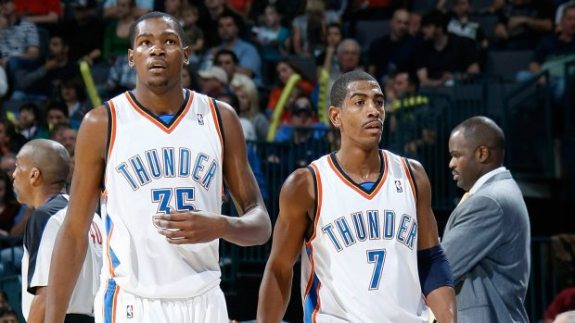 Kevin Ollie
Supposedly, this was the coach the players wanted. Ollie has already coached for the Thunder once when he backed up Russ and Eric Maynor. As the team's only free agent signing that Summer, it was clear he was only being brought on to mentor the young point guards while wearing a uniform. He only ended up checking into a game 26 times (including one playoff appearance) that season. After that lone season in OKC, Ollie retired and was hired to coach the University of Connecticut, his alma mater. His second season there, the Huskies won the national title despite being a seven seed in the tournament.
Ollie withdrew his name soon after Brooks was fired, but it was likely because he didn't want his name associated with a prolonged coaching search. Having only coached in Storrs for three seasons, and being in the middle of recruiting, he had a lot to lose by flirting with a job he might not ultimately be offered. On the other hand, if Kevin Durant's public lobbying had been followed by an immediate contract from Presti, it's very unlikely that Ollie would have taken the job.
That leads some to wonder why Ollie wasn't chosen instead of Donovan. Ollie has no official NBA coaching experience, but he also has half the number of championships in 1/6th of the time. And if keeping Durant happy so he doesn't leave next Summer is the ultimate goal, wouldn't giving him his wish been the safe move?
This is exactly why Presti did not involve the players in the decision-making process. The team did not get to where they are based on short-term thinking. Hiring Durant's buddy to POTENTIALLY solve one problem could have led to bigger problems down the road. And if Presti had asked his stars their opinions, and those opinions had contradicted, he would have been put in a situation to alienate one or both. It's actually much safer to make the decision on his own and then work to get buy in afterwards.
-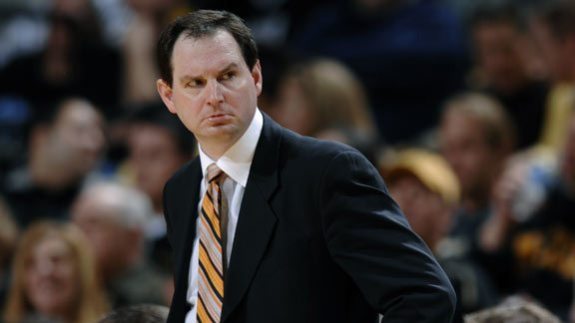 Sean Sutton
Editor's Note: Sorry. Couldn't resist.
-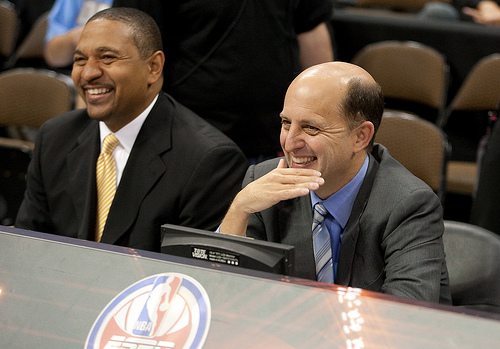 Some jerk of a TV analyst
Steve Kerr was great for the Golden State Warriors this year in his first year of coaching after spending years as a coaching critic for TNT. Based on that, perhaps the Thunder brass should have given more consideration to the many TNT/ESPN personalities. Mark Jackson, who Kerr replaced, has always had a lot of opinions about the Thunder's style of play and Jeff Van Gundy, a former Knicks coach, has always agreed with him. Yet nothing was reported about either guy being even remotely considered. Too bad.
-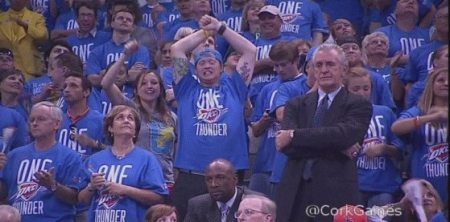 Patrick Riley
Not the Miami Heat president who coached the Magic/Kareem Lakers to some titles, the Patrick Riley who runs this website. Sure, he has no basketball experience, but neither do any of the other bloggers who undermined Scott Brooks' philosophy for the past seven years, and all of them appear to know better than the recently fired coach who won 62% of the games he coached.
The same people will second guess Billy Donovan and they would have second guessed Phil Jackson. For me, I plan to stay out of it for now. Donovan will win the players to his side...or he won't. He will make perfect line-ups...or he won't. He will draw up great plays with the game on the line...or he won't. Regardless, the die is cast now. Billy Donovan is the coach of the Oklahoma City Thunder for better or worse.
Hopefully, better.
Stay in touch
Sign up for our free newsletter