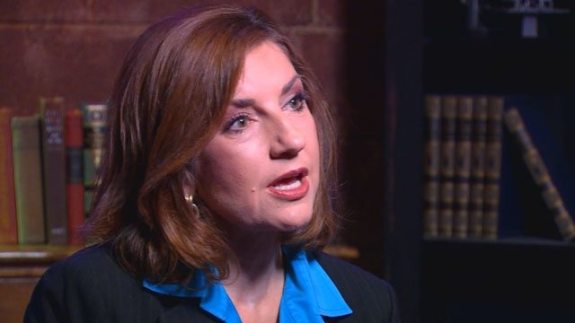 New Oklahoma State School Superintendent Joy Hofmeister is off to a good start.
Of course, that should be expected.
You know how they say it's hard to follow a legend? Well, it's pretty damn easy to follow a complete failure. The best thing to ever happen to Bob Stoops was John Blake, and the best thing to ever happen to Joy Hofmeister was Janet Barresi. Right now, Joy can do no wrong. Thanks to Barresi, just showing up to work at the Oklahoma Department of Education and being nice to people is considered an accomplishment. That's why I don't think we should even call Joy by her real name. Instead, I propose we call her Joy Not Janet Barresi, because that's essentially what she is.
Anyway, Joy Not Janet Barresi announced yesterday that she is seeking a $5,000 year pay raise for state teachers. When Janet Barresi heard the news, she hopped on a magical sleigh pulled by recently flunked third graders and flew off into the sunset, vowing to plot a terrible revenge.
Here are the details via NewsOK.com:
New state schools Superintendent Joy Hofmeister is asking the Legislature for an extra $205 million to fund teacher pay raises and additional instruction days as part of a five-year plan "to secure education excellence."

Hofmeister revealed the plan to members of a Senate appropriations committee during a Monday budget hearing. It calls for teacher raises of $2,000 and two additional days of instruction in the 2015-2016 school year.