Everything Else
Remember when? Looking back at the "Best of OKC" winners from the 1980s
12:18 PM EDT on July 30, 2014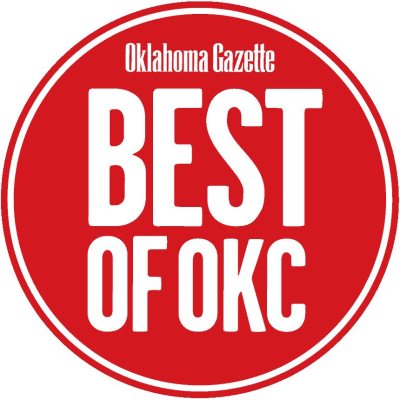 As Patrick posted last week, we're in the final voting stage of this year's Best Of OKC. Yes, it's that time of year when we all wait with bated breath to find out who finished second to Ted's in the Best Local Mexican Food Restaurant category.
Inspired by the Best of OKC competition, I thought it would be fun to go back and look at some of the early years of the competition. It started way back in 1985, or at least that's the first year the archives of it are online. A lot has changed over the years, but three things stay basically the same from the very beginning all the way until now: Johnnie's wins Best Local Hamburger, Byron's wins Best Liquor Store, and Gazette readers hate the Oklahoman.
The categories that first year were a lot more varied and interesting than they have now. In 1985 you could vote for the Best Stripper (Morganna the Kissing Bandit), Best Adult Make-Out Bar (Confetti (?)) and Best Strip Bar (the Red Dog). I think the voters confused the Strip Bar category for "Best Place To Catch An STD Just By Walking In The Door")
After the jump, some of the other winners from the first five years of the Gazette's Best of OKC contest.
Telephone Number Acronym -- THE-LORD
I don't remember this at all. Anyone out there know what this went to? I just assume it was the number for the weather desk at channel 9.
Salad Bar – Western Sizzlin'
OKC was a sad place in the 80s, apparently.
OKC Locale for a Felline Movie Set – Myriad Gardens
Typo, but I'm not sure if it's supposed to be for a "Feline" movie set or for a "Fellini" movie set. I guess the latter, although I can't say that 1985 Oklahoma City seems like a great place for any movie sets, particularly a Fellini one...
-
Newspaper Writer – Randy Splaingard
Little did 1986 Oklahomans know that almost 15 years later Randy Splaingard would go on to give one of my favorite quotes of all time:
"I'm always encouraging my students to read newspapers," says former Oklahoman city editor Randy Splaingard, a journalism professor at Oklahoma City University, "but I never require that they read the Oklahoman. The Constitution forbids cruel and unusual punishment."
Well done, 1986 readers of The Gazette.
Less impressive, though:
Up-and-Coming Politician – David Walters
Oof.
Underrated Politician – Cleta Deathrdige Mitchell
Also, check this out:
Thing That Ever Happened to OKC – Oklahoma Gazette
Free Service – Oklahoma Gazette
THE ABSOLUTE BEST - Oklahoma Gazette
Apparently in 1986, the Gazette's readers were a bunch of suck-ups.
-
Bizarre Political Candidate – Mike Gassaway
Sometimes when you think about it, 1987 feels like it was a whole lifetime ago. Other times, it feels like the blink of an eye, like when you realize that Mike Gassaway was acting nutty even then.
Local Bumper Sticker – 'Impeach Gaylord'
The only other bumper sticker I remember was Don't Lay That Trash On Oklahoma. This one is way better.
-
Geek – Butch and Ben McCain
The McCain brothers were definitely geeks. I miss the good old day when the would interview Toby Keith's mullet.
Jet-Setter – Robert Hefner
This jetsetter would go on to be on the board of directors for the wacko group Oklahomans For Children and Families that started the whole Tin Drum debacle in the late 90s.
Person You Wish Would Leave Town – Gov. Henry Bellmon
Running Joke – Gov. Henry Bellmon
If only we had known how crazy the Republican party would get in Oklahoma, we woulda treated Bellmon a little better.
-
Person Who Got What He/She Deserved – Barry Switzer
Person Who Didn't Deserve What He/She Got – Barry Switzer
Fun fact: Barry Switzer also won for "Best Person Who Maybe Got What He/She Deserved, I Can't Decide."
Person You'd Like to Mix Your Genes With – Tammy Payne
"Mix your genes with?" Is that what they called it back then? I was always a Patti Suarez kid, though.
Person You'd Like to Punch out – Edward L. Gaylord
If the Gazette weren't too milquetoast to run this category today, who do you think would win? Jim Traber? Jim Inhofe? Patrick from TheLostOgle.com?
Stay in touch
Sign up for our free newsletter