ICYMI
Rasmussen Poll: Mary Fallin leads Joe Dorman by only 5%…
2:21 PM EDT on July 22, 2014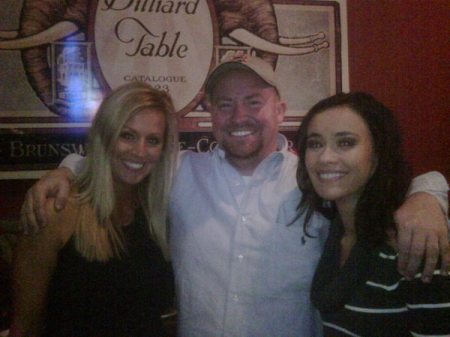 So you're saying there's a chance.
On Friday, Rasmussen released shocking poll results that show the 2014 Oklahoma Gubernatorial race is lot closer than anyone actually thought. How close? Mary Fallin only leads Joe Dorman by a 45% - 40% margin.
Yes, that's only 5%. I guess blocking affordable healthcare for poor people, giving tax cuts to the 1%, allowing horse slaughter, denying access to public records, coming out against tornado shelters in schools, traveling across the world on the state's dime, flunking third graders, discriminating against homosexuals, and naming her dog Okie and not Trooper has taken its toll on Mary Fallin's popularity.
Via Rasmussen Reports:
Republican Mary Fallin is in a surprisingly close contest for reelection in Rasmussen Reports' first look at the 2014 gubernatorial race in Oklahoma.

A new statewide telephone survey of Likely Oklahoma Voters finds Fallin with 45% support to Democratic state Representative Joe Dorman's 40%. Seven percent (7%) favor some other candidate, while eight percent (8%) are undecided...

Fallin, who previously served as lieutenant governor and a member of Congress, was elected governor in 2010 with 60% of the vote. She has long been expected to easily win reelection, but a poll released earlier this week by the Tulsa World shows Fallin's favorables at a new low, even among her fellow Republicans.

The incumbent now has the support of 64% of Oklahoma Republicans, while 70% of the state's Democrats favor Dorman. Fallin leads by seven points among voters not affiliated with either major party.

Forty-nine percent (49%) of all voters in the state now approve of the job Fallin is doing as governor, while 48% disapprove. This includes 20% who Strongly Approve and 28% who Strongly Disapprove.

Fallin is now viewed Very Favorably by 25% of Oklahoma voters and Very Unfavorably by 29%. For Dorman, Very Favorables are 11% and Very Unfavorables nine percent (9%). His biggest challenge at this point is name recognition: 35% of Oklahoma voters say they have never heard of him.

That's one reason why at this point in an election cycle, Rasmussen Reports considers the number of people with a strong opinion more significant than the total favorable/unfavorable numbers.
First of all, I should probably mention that you won't find this information anywhere in The Oklahoman. Since they like to protect their friends and own self interests more than report actual news, they ignored the Rasmussen numbers like they were a clown at a furry convention. Instead, they issued one of their patented right-wing editorials smearing Joe Dorman's education plan. Yes, the same newspaper the endorsed Janet Barresi for State School Superintendent is criticizing someone else's views on education.
Anyway, before you get too excited about this news, high-five your cubicle partner, cut into a Rush Springs watermelon, and plan your outfit for Joe Dorman's Jimmy Buffet-themed Inauguration Ball, consider these important, and somewhat sad, realities:
1. Early poll numbers are not always accurate. If they were, T.W. Shannon would be headed to Washington and James Lankford would be applying for various DC lobbying positions.
2. Mary Fallin has large war chest at her disposal. According to the Tulsa World, Mary Fallin's re-election campaign took in almost $520,000 during the first three months of 2014 and has $1.7-million in cash on hand. Joe Dorman has only raised $173,617 and has $84,038 in cash. I don't know if you can even buy a house in Del City for $84,000. It's less than what Mary Fallin generally spends on leisurely travel alone.
3. Fallin hasn't really tapped into that war chest. With these surprising numbers, I expect Mary to open up the vault sooner than later. The last thing she wants is for people to consider this an actual race. That would be as embarrassing as getting engaged at the Playboy Mansion. In fact, it could damage her political future and jeopardize her dream of being named Energy Secretary under a Republican president. Expect a barrage of faith, family (heh) and freedom postcards to appear in your mailbox soon.
4. We live in Oklahoma. Come on, do you really think our state will choose a Democratic Governor this November? Mary Fallin could botch her own execution and she'd still be elected. The only thing Oklahomans like more than electing Republican is football, guns and discrimination. Oh yeah, and obesity. I always forget about that.
All that being said, Mary Fallis is undisputedly a pretty awful Governor and not the brightest human being, so if anyone can get upset by a Parrothead from Rush Springs, it's her. Hang on to that watermelon.
Stay in touch
Sign up for our free newsletter