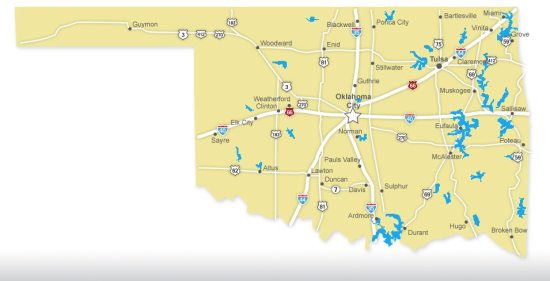 I hope everyone had a fun and safe 4th of July. I spent mine making sure my 3-week old baby stayed alive. If you weren't watching an infant, I hope you made your way to one of Oklahoma's awesome lakes. Oklahoma has some great lakes to visit, all of them created with the help of dams. Oklahoma has over 200 "lakes." Most of them are shit, like, Holdenville Lake or Shawnee Lake. Those aren't party lakes. You only go to those lakes if you're current on your TB shots and lost your will to live.
So I decided to rank Oklahoma's lakes, and let you know what is good, and not so good about them.
For the record, this is a completely comprehensive list. I have accounted for every possible factor. This post has been peer-reviewed by the brilliant scientist at New Dominion.
So here we go: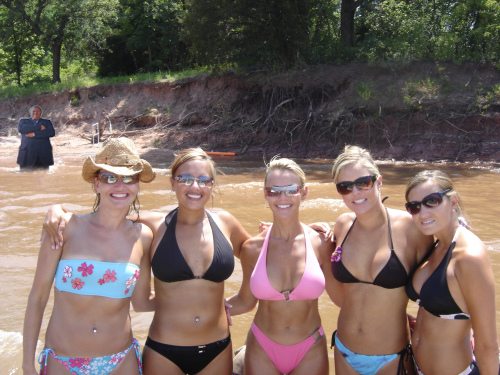 5.) Lake Arcadia
Lake Arcadia is like the Edmond of lakes, probably because it's in Edmond. It's the most family friendly of all the lakes listed and the smallest on this list at only 1,820 acres of surface area. 
Pros:
• It's just up the road from Frontier City, and almost as clean!
• Pop's is right there.
Cons:
• It's the Edmond of lakes.
• You can't fart in that area without a dentist on his motorcyclist riding through it.
-
4.) Lake Thunderbird
Lake Dirtybird's main function is to provide water to Midwest City, Del City, and Norman. It's included on this list because of its proximity to the metro area and that a dead body is found there on a weekly basis. Anyplace that is so dangerous has to be awesome, right?
Pros:
• It's close
• You can watch eagles there.
Cons:
• It's small.
• It's filled with dead bodies.
• It's nicknamed, "Lake Dirtybird," for a good reason. Swimming in it will give you an(as of yet) unnamed STD.
-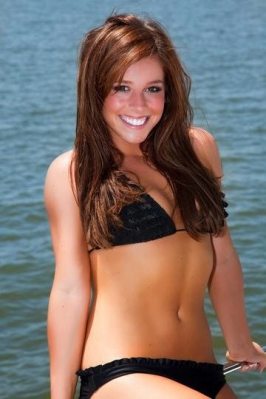 3.) Lake Texoma
Lake Texoma is big. It's also only an hour away from Dallas, which means that most of the people there will be Texans.
Pros:
• Well developed with plenty of stuff to do after your done on the water.
• Lot's of people, some of them are even attractive!
• Easy to get the good beer from Texas.
Cons:
• Most of the people are from Texas.
• Oklahomans who don't know how to pace themselves when drinking Texas beer.
• You aren't allowed on the water unless you went to OU or Texas.
-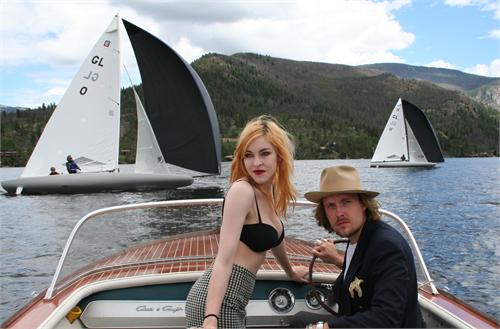 2.) Grand Lake
Grand Lake o' the Cherokees is like the Nichols Hills of Oklahoma lakes. It's very nice, the water won't stain your swimwear and the people there are 1%'ers. Grand Lake has a surface area of 46,500 acres of water.
Pros:
• It's clean.
• Northeastern Oklahoma has hills.
• You'll see million dollar boats, million dollar homes and the type of people that are attracted to million dollar boats and homes.
Cons:
• Janet Barresi has a compound on Grand Lake.
• Some of the residents have an air of superiority and won't let you use the bathroom in their yacht.
• The Office.
-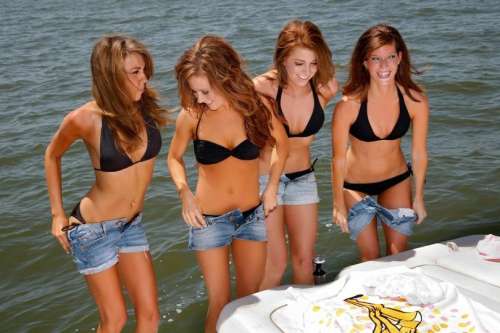 1.) Eufaula
Out of all the Oklahoma lakes, I've spent the most time at Eufaula. This, and the kind donation I just received from the Lake Eufaula Tourism Bureau, is a big reason why I ranked it number one.
Pros:
• Great mix of rich assholes, dumb country bumpkins, and every class in between, united by the love of being drunk on the open waters.
• Awesome places to hitch your boat and get day drunk.
• Pete's Place is just a stones throw away.
• Lost Ogle cocktails.
• The lake is big enough that you will probably never see the lake patrol... ever.
• You can watch guys fight, girls take off clothes, and hang out on the beach.
Cons:
• People fight, the girls who take off their clothes aren't worth seeing, and I once had to get 6 stitches in my foot because some idiot brought glass to the beach.
• The water is dirty. Any swimwear will be stained a reddish-brown color, making it look like you shit your pants.
• Speaking of shitting your pants, popular destinations like "the cut" are basically toilets. Hard to be excited to cool off in the water when you realize it is probably mostly piss.
-
If you are unhappy with any of the lakes on this list, feel free to replace numbers 4 or 5 with your suggestions, because let's face it, after Eufaula, Grand and Texoma, the rest of the lakes in Oklahoma are the same. But if you're at a lake with a beer in your hand, who gives a shit what some blog says?
Stay in touch
Sign up for our free newsletter