ICYMI
Janet Barresi likes to exploit kids with special needs for political gain…
12:35 PM EDT on June 10, 2014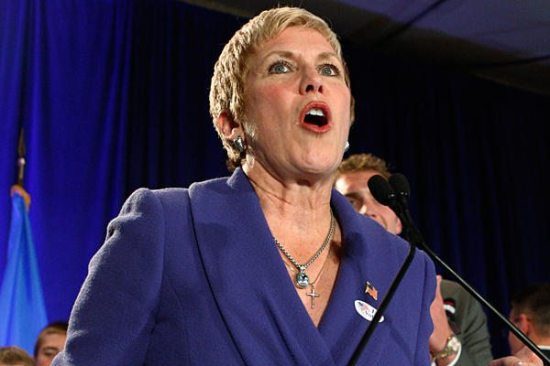 The Cersei Lannister of Oklahoma politics is back at it.
Last week, power-hungry Oklahoma State School Superintendent Janet Barresi released a negative campaign ad claiming that her Republican primary opponent, Joy Hofmeister, a parent of a special needs student, wants to take block individualized education programs from Oklahoma students.
In case you're one of those fortunate people who doesn't watch the local news or Wheel of Fortune, here's the ad:
Pretty awful, huh? I looked into the claims made in the ad, and basically the Barresi campaign took a bunch of out of context comments from Hofmeister, twisted their meaning with semantics, and bam, had a negative campaign attack ad.
For those who follow politics, that's not anything new. It happens all the time. Hofmeister did the same in her negative campaign ad against Barresi. What is new, though, is scuba diving down to the lowest of the lows and exploiting special needs students for political gain. Is nothing sacred anymore?
Distorting Hofmeister's views on special education wasn't the only sketchy part of the video. There was also this: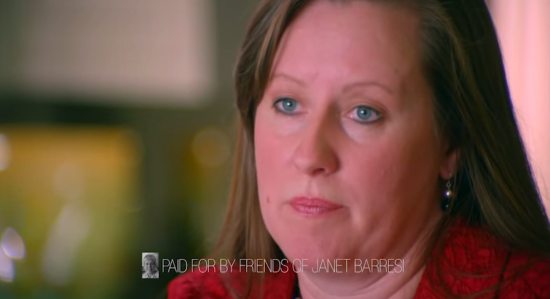 Yeah right, like anyone would admit to being friends with Janet Barresi. She's one of those rare candidates that both hardcore Republicans and hardcore Democrats can't stand. She's so toxic that even Wayne Coyne would think twice about dressing her up in a headdress.
To make this even worse, The Tulsa World published an article that reports this isn't the first time that Barresi has exploited special needs kids for political gain:
Parent claims Barresi violated her child's privacy rightsThe mother of a special-needs student says State Superintendent Janet Barresi violated the privacy rights of her child and others receiving state-funded scholarships to private schools by providing their names and home addresses to her campaign for re-election.The woman said she kept her concerns to herself for two years at the request of Joel Robison, Barresi's chief of staff at the Oklahoma State Department of Education, but a new Barresi television campaign ad reignited her anger over the experience...The mother of one such recipient said that in March 2012, her then-seventh-grader received an envelope in the mail from Barresi's campaign.Inside was a letter signed by Barresi to scholarship parents offering up to four tickets to an Oklahoma City Thunder basketball game, plus T-shirts, and an opportunity to shoot baskets and high-five the players as they entered the court.
She offered to send students to a Thunder game. What's the big deal about that?
The woman said the scholarship recipients' names and home addresses could have been obtained only from the state Department of Education and that their release to a third party like Barresi's campaign is a violation of the students' privacy rights under the federal Family Educational Rights and Privacy Act and Individuals with Disabilities Education Act."It's infuriating, because I know she broke two federal laws, and probably it's an ethics violation, too. It was very careless and insensitive, but I would not have stepped forward two years later had it not been for the recent ad running," the woman said."When I saw that ad and saw her exploiting these special-needs kids again, I was just like, that's just not right."The Tulsa World agreed to not use the woman's name because of her concern about publicly identifying the disability status of her daughter..."Personally, I think Janet Barresi was trying to exploit the situation then, and she's doing it again. Obviously, she misused her office by giving protected information over to her campaign. Who knows how many people in the campaign have seen these kids' names? Or whether OCPA also got the list because they were handling RSVPs?
Okay, she probably broke a few laws and violated the privacy of Oklahoma families. Uhm, the kids still got to go the a Thunder game! Who's going to take the blame for that?
The Oklahoma Council of Public Affairs was listed on Barresi's letter as a sponsor of the special event at the Thunder game, along with Americans for Prosperity and the Friedman Foundation for Educational Choice. An OCPA employee was listed as a contact for RSVPs.

Contacted Monday, OCPA Senior Vice President Brandon Dutcher said his organization never received a list of scholarship recipients, even though the group has established a Facebook page for the students and produced a YouTube video series with a half-dozen episodes about the recipients. The series began in May 2012.

"We have no way of knowing who they are. We gave all the information (about the event) to the superintendent's office and trusted them to send it all out," Dutcher said....

Phil Bacharach, spokesman for the state Department of Education, provided a written statement saying, "The staff members who were involved are no longer with the department, so the best I can offer is that the State Department of Education helped coordinate the Thunder game offer on behalf of organizations that wanted to do something nice for families with special needs children."

He added that "no privacy was breached."

When pressed, Bacharach said no student list ever left the Education Department's office and that former general counsel Lisa Endres and events coordinator Ashley Hahn had sent the invitations after hours but mistakenly in campaign envelopes rather than Education Department envelopes.
To avoid being a hypocrite and falling into The Oklahoman trap of protecting my friends, I should probably point out that Barresi's spokesperson at the Department of Education is Phil Bacharach. He's the former editor of the Oklahoma Gazette and contributed some expert picks for Ogle Madness VI on this website. Blurbs include:
A pink-haired artist, a grenade-smuggling rock star, an embattled (soon-to-be former) CEO and a woman suffering from bronchitis and viral video — with a few exceptions, the Northeast almost reads like a modernized version of "The Land of Misfit Toys." It's slightly weaker than the Southeast, although that region earns points for the mind-boggling SEO possibilities of a Titsworth-Cockroft matchup...
and
How can you get tougher than the West? With towering Ogle Madness champs like 6'9" Kevin Durant and the not 6'9" Kristin Chenoweth — not to mention potential wildcards like Mike Gundy and the Thunder Girls — this region is tighter than state legislators at Junior's on a Wednesday night.
That explains just about everything you need to know about Barresi. She hired a guy who has contributed work for The Lost Ogle to be the spokesperson for her department. Phil's worked in politics before and was a good hire, but still, he's working for Janet Barresi. Maybe when Janet is voted out of office he can do some consultant work for Sally Kern. We actually tried to have an intervention with Phil before he took the job, but Janet had already promised him Harrenhal on Grand Lake. As legend says, a Barresi always pays her debts.
Stay in touch
Sign up for our free newsletter