Everything Else
2013 Worst of OKC: Worst Place to be Seen
9:30 AM EDT on August 28, 2013
It's hump day, which means just two more days of pretending you're actually doing whatever it is you do for money before a sweet three-day weekend! If your boss is anything like mine, he's half drunk and doesn't know your name. We really need to have an intervention for Patrick. What's that? That was me that was embarrassingly drunk a couple of weeks ago at Speakeasy? Oh. Well, never mind. Never. You. Mind.
For a third straight year "Anywhere Joel Is" didn't make the list of "Worst Places to Be Seen"! Take that, anyone who has spent time with me!
Here's who did make the list.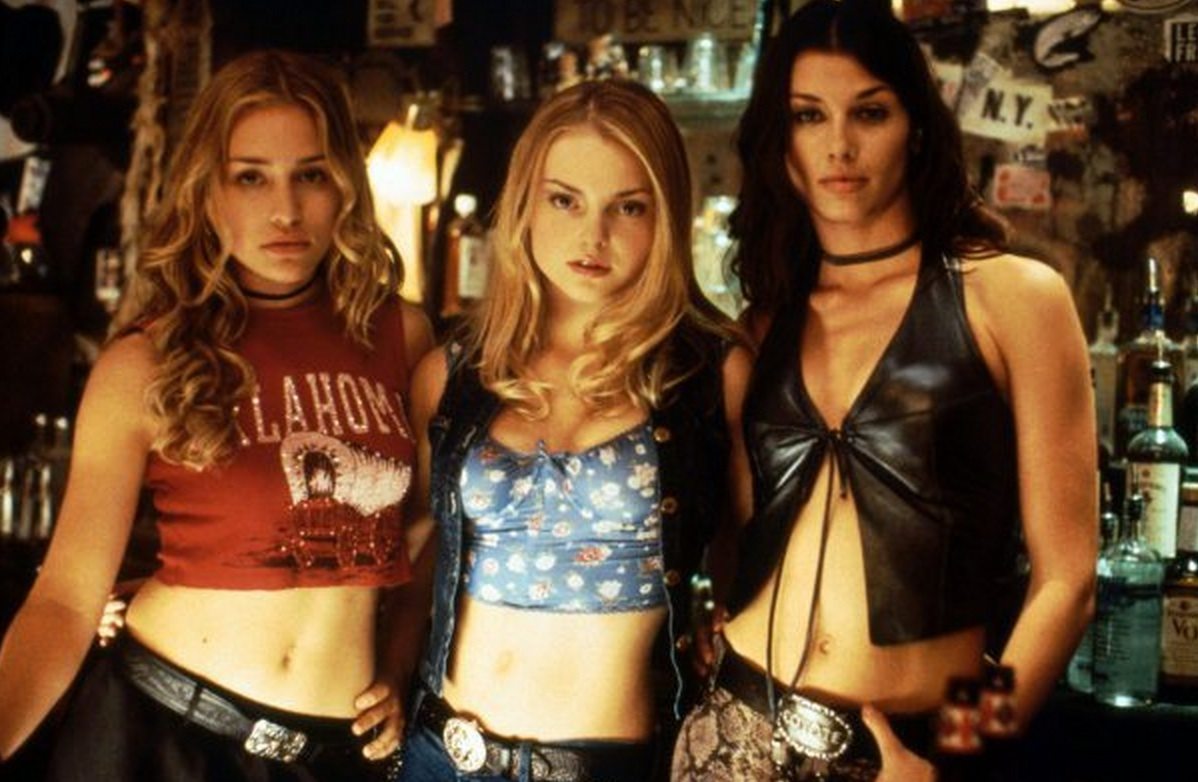 Coyote Ugly
That pic is from the movie Coyote Ugly. I stumbled across it while searching for an image to use for this blurb. You may notice Piper Perabo is wearing an Oklahoma shirt. I have no clue why, either, but at least it made us temporarily forget how bad it is to be seen at Coyote Ugly in Bricktown. It has the distinction of being one of our city's few tourists traps. I think 80% of the people who visit the place are in town for a horse show.
-
Hobie Point at Lake Hefner
If you're a gay man and want to meet other gay men, there are plenty of places to do just that. Awesome places with house music and alcohol and friendly people. If you're a gay man who hates all those things, then Hobie Point is apparently the place to go. At the beginning of July, 34 men were arrested for "lewd acts" and just a few days ago the OKCPD arrested nine more people . By my count that's 21 couples and a dude who apparently just likes to watch. Gay or straight, let's go ahead and just keep our parts to ourselves when at the lake. Please.
-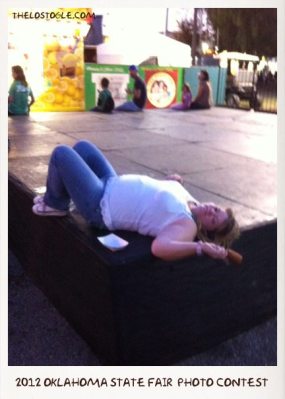 Oklahoma State Fair
The Oklahoma State Fair is a WT mecca. Maybe you've got a hankering to get yourself crippled to a soundtrack of 1980's power ballads while riding on the "Spinning Demon" or some other aptly named torture device. Maybe you want to buy a hot tub or horse trailer. Maybe you just want to eat a corn dog and be a part of our photo contest, like last year's champion, the woman above. That's right. She's a champion. The Oklahoma State Fair made her a champion. Thanks a lot, Fair.
-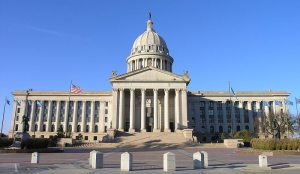 State Capitol
Unless you're some goofball who wants to file a lawsuit against Christina Fallin's mom, then go ahead and avoid the capitol. It's boring and there's a chance you could run into Sally Kern. Also, because of the Indian curse we all live under, chunks of the building might land on you. Chunks I'm sure "aren't" kicked off by the giant Indian atop the capitol building when he comes alive at night when no one is looking.
-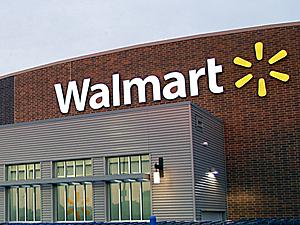 Super Wal-Mart
I've been to Wal-Mart a lot, mostly because I like knowing things I buy are soaked in the tears of Chinese child laborers. Every "Super" Wal-Mart has 5000 registers and only three cashiers, no matter the time of day. To have to explain why Wal-Mart is the worst is a waste of my time. Besides, I have to hurry and get to Super Target before they close.
-
Stay in touch
Sign up for our free newsletter