Everything Else
About the new OKC-based reality show "Street Outlaws"
3:30 PM EDT on June 17, 2013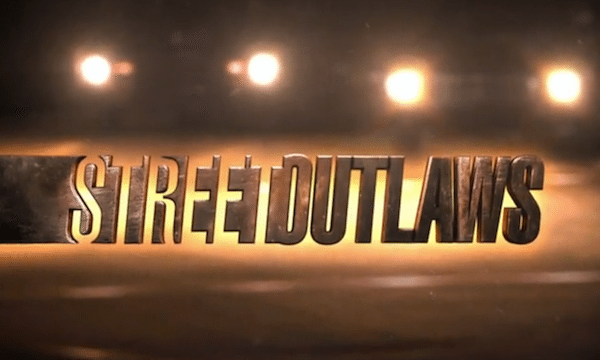 I'm not sure how we missed this, but a new reality show that was filmed and set in Oklahoma City debuted on Discovery last week. It's called "Street Outlaws" and documents OKC's world-famous underground street racing circuit. Yeah, that's now apparently a thing.
Here's a description of the show from the Discovery Channel website:
Street Outlaws is a driver's seat view into the world of American illegal street racing. The first season takes place in Oklahoma City, which boasts having the "fastest street cars in the country."From a 1969 Chevy Nova, to an incognito, race-ready farm truck—and everything in between—these street demons take their racing very seriously. They are constantly smack talking, betting on races, pulling pranks and other crazy redneck antics with their fellow racers. Ultimately, street racing comes first and they'll endanger their lives, spend their money and risk going to jail—anything to be number one.
And our status as a "big league city" continues to grow. Not only do we have an NBA team and a really tall and shiny skyscraper, but Discovery is profiling our city's elite street racing scene that nobody knew existed. The Real Housewives of Oklahoma City starring Sue Ann Hamm can't be too far behind, can it?
Last week I watched the first episode of "Street Outlaws" on Discovery.com. I doubt anyone would be surprised by this, but the show is mind-numbingly awful. It makes Saving Grace look like The Wire. It's kind of like an Amish Mafia for grown men and teenage boys who cruise 39th Street and still listen to The Katt, only without the hysterical Amish sub-text that inspired you to text a friend "OMG have you seen Amish Mafia?!"
Anyway, I decided to share some observations about the show. Before we get to those, I have a couple of disclaimers:
1. I'm not a big fan of the scripted reality TV show genre. Generally, the only time I watch these types of shows is when I'm at my parents house and trying to find something on TV that my dad will find interesting. I've never watched a full season of Jersey Shore or the Kardashians or Deadliest Swamp Logger Pawn Chopper Dynasty. I just can't get into them. Hell, I even thought the one with the midget dude and his family was boring. I could watch a midget juggle, ride a unicycle or eat a bowl of cereal for hours on end, but you put one on a scripted reality show and I lose all interest.
2. I know nothing about cars...or racing...or plumbing...or guns...or lumber...or anything else that requires knowledge of machinery or the ability to perform manual labor. I've also never watched one "Fast And The Furious" movie and hate camping. I don't think I'm in this show's target demographic.
With that out-of-the-way, here we go:
-
• The show is scripted, staged and not very real...
I'm sure the people featured in the show are real and everything, but after watching a couple of minutes it's pretty obvious the entire thing is staged and scripted. It's more "based on real life" than actual reality. Not only do the real life "characters" read their lines with about the same grace and flow as Rit Mathis or Paulette from 1.800.2SellHomes, but...
A: They're badass street racers…that wear racing helmets.
These white guys with names like Dominator, Murder Nova and Monza are hard-core extreme cop dodging drag racing honey badgers, yet whenever they race they wear lady helmets. That's about as extreme as going down a slide at White Water.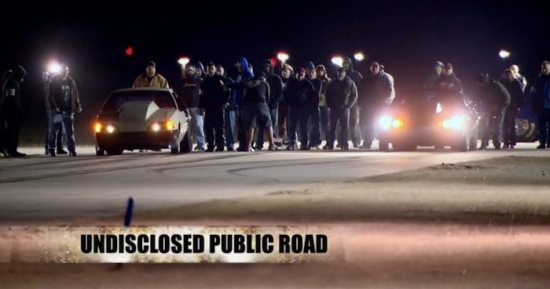 B: They race on "Undisclosed Public Roads" that look a lot like airport runways
Isn't street racing supposed to take place on actual streets? From what I've gathered, the "Undisclosed Public Road" that's home to most of the races is at the El Reno airport. That explains why the show smells like onion burgers.
-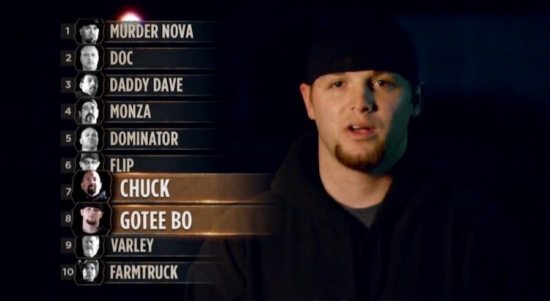 • The List.
This is the running gimmick. It was probably created by the producers to give the show an actual plot to follow. Here's how it works.
Allegedly, someone has a list of the 10 fastest street cars in Oklahoma City... and possibly the world. The only way to make the list is to challenge and defeat the person in 10th place (conveniently, the racers who hold this spot are the colorful Farmtruck and AZN). Once you make the list, you can only advance by "calling out" the person directly in front of you. If you win the race, you pass them. If you don't, you stay in your spot.
The List not only determines who races who, but it also provides added "drama." From watching the first episode, I guess we're supposed to find a favorite character and cheer for them as they race and jockey for position. It looks like they've cast "Gotee Bo" (pictured above) as the underdog young gun. As the season progresses, I bet he moves up the list. The season finale, if the show's not cancelled before then, will probably feature Gotee Bo vs. Murder Nova for the top spot. Yes, Gotee Bo vs Murder Nova. That sounds like a rap battle between members of Zero's posse.
-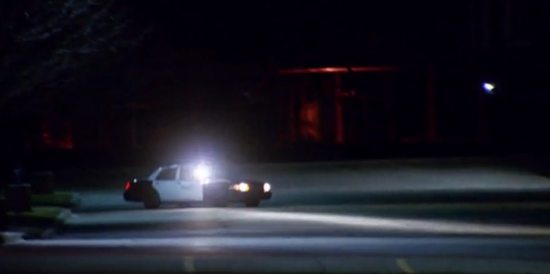 • The awful staged reality show stunt / prank.
Just like other scripted reality shows, this one featured the staged and clichéd reality prank. In this one, some of the racers buy an old cop car for $2,500, put lights and stuff on it, etc. They then pose as "security guards" and roll up on another racer as he's "practicing." If you love the Big Bang Theory and meth, you'll think it's pretty funny. The best part is when they're buying the old cop car for $2,500 and one of the characters says "You can't put a price on fun…" Yeah, that's true...especially when a reality show producer is paying for it.
-
• Fake cops
Another running theme on the show is that all the street racers have some sort of criminal record and that they all have to avoid the cops. The intro before the credits even shows a clip of what appears to be "cops" busting one of the races. Unfortunately, the clip is from the staged prank above. From what I understand, producers worked with local police departments while scouting locations.
This point goes back to the show being staged. If these guys really were underground street racers, would they really want to film a reality show that documents all their illegal activities? Don't you think the real cops would take some interest in all that?
-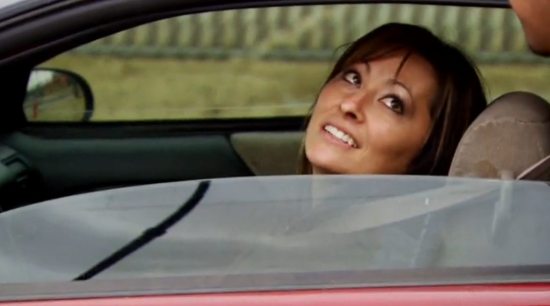 • Boring Female Characters
The most memorable girl from the first episode was Tina from the Quick Lube Shop. She drives a Camaro and plays the role of Tomboy. Other strong, dynamic female leads include The Worried Wife Who Doesn't Want Her Husband To Race and The Supportive Wife Who Wants Her Husband To Pursue His Immature Racing Dreams While The Family Lives In A Trailer.
Having one-dimensional stereotypical female characters isn't surprising. Street Outlaws is targeted towards teenage boys from Mustang. You really shouldn't expect the producers to cast any strong female leads. What is alarming, though, is the lack of one-dimensional party girls. If you're going to bore us with all this, at least give us a trashy hot mom with implants from the Southside. You know what I'm talking about; those MILFs that have tramp stamps, like HOGs and still have a crush on Kid Rock.
-
• Lack of OKC scenery
Even though OKC serves as the backdrop of the show, the city and its sights and sounds are rarely mentioned. Based on how terrible the show is, that's probably a good thing.
-

• The Races
You think this would be a highlight, but the races are boring. Since you don't connect or identify with any of the characters, it's difficult to care about who wins or loses a race. Also, did I mention the street races take place at airports?
-
Character Awards:
I didn't really touch on many characters above. Here are some awards:
Favorite Character(s):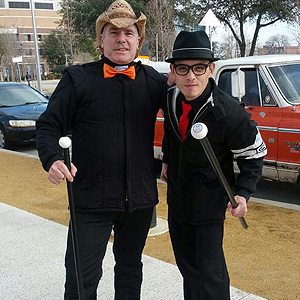 Farm Truck and AZN
These wild guys race a 1970 Chevy Long Bed Truck and may be professional actors. Because of that, they are the most interesting and believable characters on the show.
-
Least Favorite Character: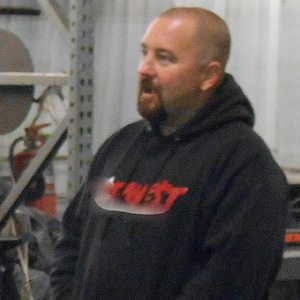 Chuck the Loser
This guy just goes by the name "Chuck," but they should rename him "Chuck the Loser." The dude lives in trailer with a wife, 12 kids and probably a couple of ferrets. He spends all of his money fixing up an old Mustang that loses every race. When he's not doing that, he's complains about his life, argues with other people, or calls Bob Barry Jr.'s show on the Sports Animal.
-
Most Boring Character: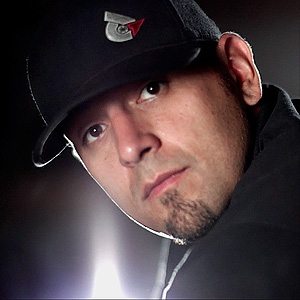 Big Chief
This guy is the central character / protagonist. He's not on The List, but knows all the racers, organizes the call outs, and acts as the de facto narrator. He also plays the role of Natalie Wood and is the starter of the races. His selection as the protagonist/starter is curious, because:
1. He's very boring. As the central character, you would think he'd be more polished and interesting. His voiceovers sound rehearsed and he's about as comfortable on camera as an Oklahoman reporter.
2. He's the race starter? As I mentioned earlier, this show does a great job sticking with female stereotypes. Couldn't they could have gathered up some Twin Peaks girls to wave flags and start the races? They could have paid them off with cold beer, MMA tickets and penises.
-
Most Annoying Character: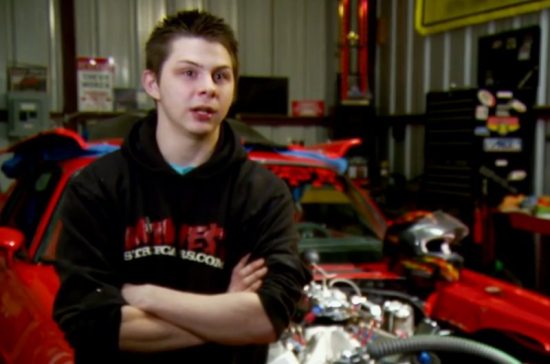 The stereotypical young kid who wants to make "the list" but looks like Michael Cera on meth.
Seriously, he may be Michael Cera. Look at him.
-
Tragic Character: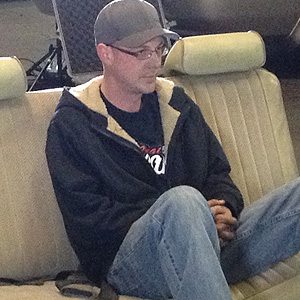 Flip
This guy drove a black El Camino and was number six on the list. He apparently took his own life just a few weeks ago after filming and editing was complete. They paid a brief tribute to him at the end of the episode. Sad stuff. RIP.
-
UPDATE: If you hated this post, be sure to check out all the hate mail we have received.
Stay in touch
Sign up for our free newsletter