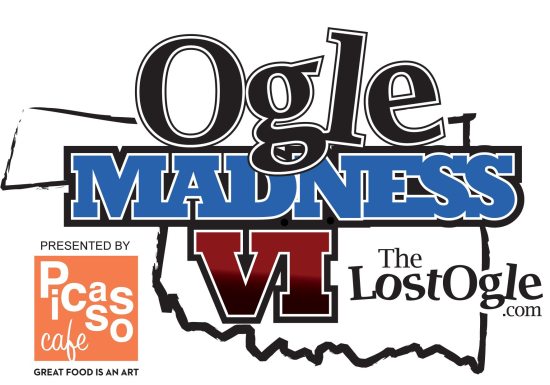 Before we get to our Ogle Madness VI Expert Picks, let's check out the results of this week's play-in games and see who made the 64 team field:
Play-in Game 1: Joleen Chaney's Fiance (359-votes) defeated KFOR's Social Director (121-votes)
Play-in Game 2: 2012 Christmas "Blizzard" (294) defeated the 10 Commandments Monument Engraver  (166)
Play-in Game 3: City of Hooker (224) defeated City of Beaver (215)
Play-in Game 4: The Governor Mansion's Pool (396) defeated Ryan Tate (103)
By far the best play-in game was Hooker beating Beaver. According to Nate Silver, the deciding factor was the gay vote. It totally went Hooker's way.
Anyway, with Ogle Madness VI getting into full swing on Monday, I thought it would be fun to ask some Ogle Moles and allies to help breakdown the Ogle Madness VI bracket. Here are the participants: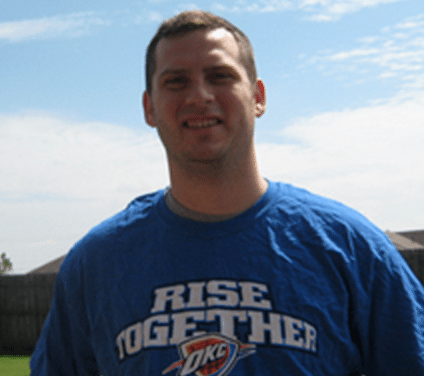 Royce Young, Publisher, DailyThunder: We're kind of the Jim Traber to Royce's Mark Rodgers. We helped show him the ropes and get his feet wet in the blogging world, and now he's surpassed us in terms of quality, credibility and popularity. And just like Jim Traber does to Mark, we're going to do everything possible to take credit for his success.
-
Clark Matthews, Oklahoma District Three Checkers Grand Master; Co-Founder, Basketball Editor Emeritus, The Lost Ogle.com: I was kind of shocked that Clark Matthews agreed to participate in this. After the Carey Murdock word orgasm in our 2012 OU Football Preview, I gave each expert a word count. Clark deals with those about as well as Kendrick Perkins handles a post up game
-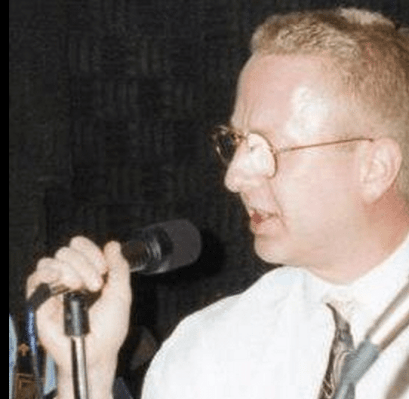 Phil Bacharach, Editor in Chief, Oklahoma Gazette: I originally tried to land US Circuit Judge Robert E. Bacharach for the preview, but he suggested we talk to his nephew Stephen. When we called Stephen and he said he "I'd rather watch Mary Fallin eat a sandwich than write for this crap."  I guess Phil will do.
-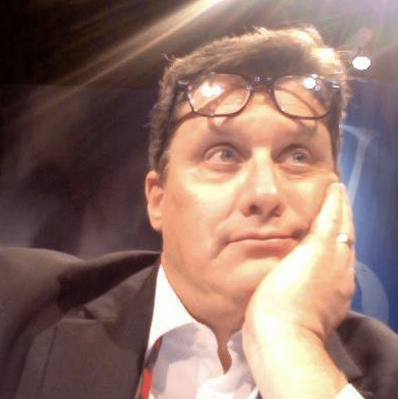 Keith Gaddie, Oklahoma Political Pundit; Professor of Political Science, University of Oklahoma: Back in January, Keith was asked on OETA's Oklahoma Forum to predict the 2013 Oklahoman of the Year. I shit you not, he suggested me. I guess this is payback.
-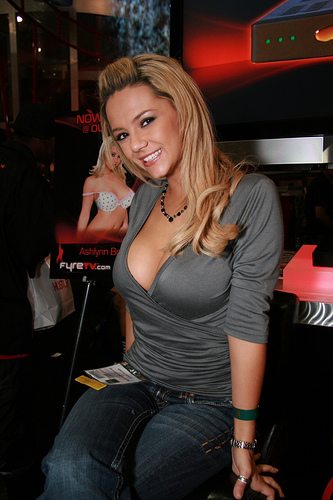 Ashley Brooke, Blogger, Green Bay Packers Fan and Retired Adult Film Actress: Yes, I'm not joking around. The Ashley (not Ashlynn) Brooke decided to bless us with her Ogle Madness picks. It worked out a lot better than the Q&A we tried several years ago. It's also probably time for us to retire.
Anyway, here we go. It's a pretty simple format. I'm asked each panelist the same five questions. These are their answers:
Question 1: What is the toughest region?
Royce: Northeast for sure. First, you've got the favorite in Lord Gary, but a ton of depth all the way up to the six seed. Olivia Munn, Sweet Brown, Scott Brooks, Blake Shelton -- all have a legit shot to make a Final Four run. Hell, Wayne Coyne is a seven! The road to Elk City (I'm pretending that's where the Final Four is being held) through the Northeast is a challenging one. The winner will have to earn it.
Clark Matthews: Southeast - Sutton will take the bracket pretty easily (she's early-90's Duke), but Good Russell Westbrook is the strongest of the two seeds. Shambach is in that bracket and second round she will be taking on Jamie Cerreta. I'm pretty sure Patrick set up that second round matchup just because he fantasizes about those two going at each other. A lot.
Phil: How can you get tougher than the West? With towering Ogle Madness champs like 6'9" Kevin Durant and the not 6'9" Kristin Chenoweth — not to mention potential wildcards like Mike Gundy and the Thunder Girls — this region is tighter than state legislators at Junior's on a Wednesday night.
Keith: The West bracket. High upset potential, tough seeding -- who wants to fight through a kangaroo, a porn star, two NBA all-stars, and Kristin Chenoweth? (Wait, don't answer that).
Ashley: I feel the strongest region is a tie between Northeast and Midwest.
-
Question 2: Even though the selection committee did an amazing job, what is the weakest region?
Royce: Southeast. I realize it has last season's champion, but Emily Sutton was sort of your upstart variety. She's the Gonzaga of this tournament. Sort of a household name, but not one of your mainstay powerhouses. And besides, you never know when Good Russell Westbrook will turn to Bad Russell Westbrook and shoot 44 times with seven turnovers. I'm putting him on upset alert.
Clark Matthews: Northeast - Lord Gary always underperforms in Ogle Madness (He's Duke since the early-90s). I've seen Olivia Munn in Aaron Sorkin show on HBO, she's overrated. People are probably tired of Sweet Brown, but I still think she is the strongest contender in that bracket.
Phil: A pink-haired artist, a grenade-smuggling rock star, an embattled (soon-to-be former) CEO and a woman suffering from bronchitis and viral video — with a few exceptions, the Northeast almost reads like a modernized version of "The Land of Misfit Toys." It's slightly weaker than the Southeast, although that region earns points for the mind-boggling SEO possibilities of a Titsworth-Cockroft matchup.
Keith: The Midwest. Stacked with Republicans, a dead mannequin, and Skip Bayless. I'm pretty sure even I could get to the round of eight in this bracket.
Ashley: The West.
-
Question 3: Hypothetically speaking, what was the biggest screw up by the selection committee?
Royce: Chuck Norris as a four. If this were 2005 when those Chuck Norris jokes were at least mildly amusing, maybe. But nobody cares about Delta Force nor his informercials anymore. I don't even think Walker, Texas Ranger is on in syndication anymore. Him getting a four is like the tournament committee putting in Seton Hall as a top four seed or something. This isn't 1986.
Clark Matthews: Miss Oklahoma. Let me just say, I think I know a thing or two about our readers, and a hot chick is never a double-digit seed. Huge mistake by the selection committee.
Phil: A (likely deceased) kangaroo made the cut but no Miranda Lambert? Seriously?
Keith: Putting in the Pioneer Woman instead of Norman's most famous paperboy and OU athletics icon Calvin Steves. Calvin's got game.
Ashley: Actually, I think the picks are great. I'm having a tough time with this year's Madness!
-
Question 4: Who's your sleeper?
Royce: Don't Lay That Trash on Oklahoma commercial. I smell a first-round upset over Kristen Chenoweth, then another in Round 2, with its Cinderella run ending in the Elite 8 against Kevin Durant. If it can get through Kristen Chenoweth's super annoying voice and overly bubbly personality, the road clears out pretty well.
Clark Matthews: See my answer above. Miss Oklahoma will go deep. In the tournament.
Phil: Damon Lane could be pretty formidable in this tournament. Hell, he managed to scare off at least two would-be blizzards just by calling them out in his forecast. I think there's a chance he could wind up facing Emily Sutton in the Sweet 16.
Keith: Abigail Ogle. Under-seeded as a 10.
Ashley: Sweet Brown.
-
Question 4: What does your Final Four look like?
Royce: Kevin Durant, Sweet Brown, Emily Sutton and Mayor Mick. Durant is an Ogle Madness juggernaut, Sweet Brown is that classic dangerous three-seed, Emily Sutton has nobody standing in her way and I'm just a big fan of Mayor Mick. It's like when I inevitably end up with OU in the Elite 8 somehow in my real bracket despite them being almost guaranteed to be going out in the first round.
Clark Matthews: Sweet Brown, Joleen, Emily Sutton, KD
Phil: Kevin Durant, Joleen Chaney, Sweet Brown and Emily Sutton.
Keith: Northeast: Gary England (after a vicious battle with Olivia Munn); Southeast:  Jaime Cerreta (takes out Emily Sutton old-school style); Midwest: Abigail Ogle (with apologies to Joleen Chaney); West: K.D.
Ashley: Munn vs. Underwood, Westbrook vs. Blake Griffin.  I see a starlet vs. athlete final four!
-
Question 5: Who's going to win it all?
Royce: I never pick against KD. NEVER.
Clark Matthews: Emily Sutton
Phil: As much as Ogle Nation understandably cries out for a Chaney vs. Sutton face-off, I'm picking KD for all the marbles.
Keith: Abigail Ogle. One Ogle to Rule Them All. Besides, her father can kick down large doors with his giant foot.
Ashley: I want to be biased and pick my girl, Carrie Underwood. But Westbrook could very well take it all.
-
Question 6: Thanks for doing this. Any other thoughts?
Royce: I'm going to assume these were the last four out that got their bubbles burst: Hasheem Thabeet's Twitter Account, Hinder, Royce Young, and 5 O'Clock Traffic on I-35.
Clark Matthews: I had to quit the site so I could stop getting bounced in the first round.
Phil: Go Ogle brothers! Even Zeppo Ogle!
Keith: Is David Payne even eligible? As a transfer, shouldn't he sit out a year?
Ashley: Yeah. Where the hell was I in there this year? I kid! Good picks and best of luck to all competing!
-
Anyway, that's it. I'd like to thank all of our panelists for participating. My favorite answers came from Ashley. They were direct, to the point and even complimentary.
p.s. - Don't forget to send your pick to win it all to OgleMadness@gmail.com. If you predict the Ogle Madness VI champion, you can win a $250 Feast to Picasso's.
Stay in touch
Sign up for our free newsletter