Everything Else
2012 Worst of OKC: Sports Media Personality
8:00 AM EDT on August 20, 2012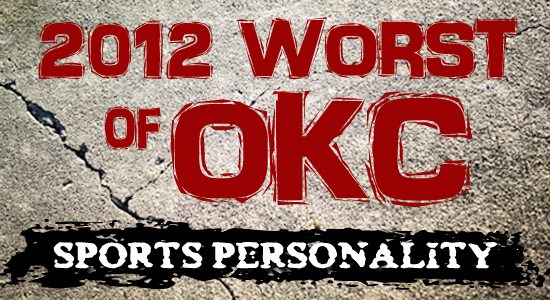 After being at the premiere of Thunderstruck last night, I'm happy to report it was great! So funny. It's good to see Jim Belushi doing what he does best! Making all of America laugh! I also loved the part where the kid dribbled and the ball him right in the ol' sackaroo! Hilarious! If you loved "Like Mike," you'll LOVE Thunderstruck.
That ought to get me on Durant's Christmas card list. I bet all his friends will be getting it on Blu-Ray for Christmas. For the next ten years.
Don't let what everyone tells you about Thunderstruck keep you from seeing it. If you don't want to see it in the theatre it will be on DVD in a week. I'm sure there will also be a Thunderstruck night at a home game where everyone receives the movie on DVD. That's gonna make for a lot of disappointed fans who just wanted some inflatable McDonald's dildos to bang together.
Speaking of awful sports related things, it's time to vote for the worst sports personality. We have six nominees, so it's pretty tough. I'm sure you can cast a vote and go about your Monday with a smile knowing your vote mattered. Rock the Vote!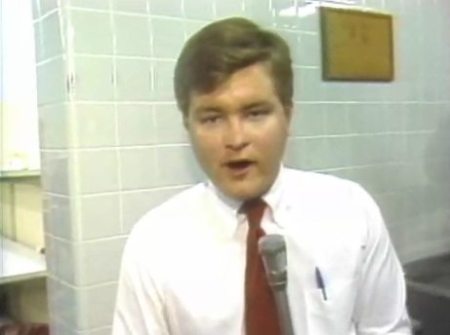 Bob Barry Jr.
Sports Director, KFOR
Mid-Morning Host, WWLS The Sports Animal
Bob Barry Jr. grins like a Cheshire Cat with a gray flat top. He committed borderline sexual harrassment on Twitter, and is unaware he looks like a super out of shape Anderson Cooper. How he has a job on both television and radio is an anomaly. He must have some sort of damning piece of video footage on the powers that be in order to keep both of these jobs. If you can figure out how he keeps working, let us know. Poor BBJ.
-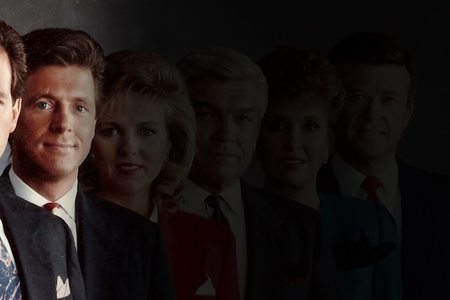 Dean Blevins
Sports Director, KWTV
Contributor/Host, The Sports Animal
Dean Blevins is like a pile of pretentious wrapped in tan. He's always been civil when I've been around him. Not a bad guy but definitely someone who expects you to know who he is even if you don't. He once allegedly tried to make the moves on a friend of mine's wife at OU/TX while my friend was out of the room. As tempting as a lifetime supply of News 9 koozies and awkward visits to the doctor was to her, she turned him down. Poor Dean.
-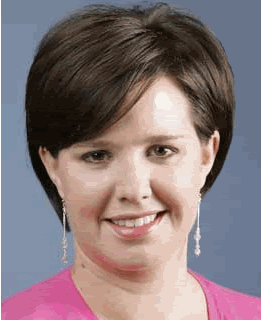 Jenni Carlson
Columnist, The Oklahoman
Jenni's ego is as big as she used to be. Any sporting event she has a press pass to means she can traipse around "behind the scenes" but act like she's the Edward R. Murrow of local sports journalism. In reality she's more like the, well, the Jenni Carlson of local sports journalism. The closest she got to notoriety was when she got yelled at for writing a bad article. When your biggest accomplishment is being the catalyst for Justin Bieber's ringtone, it might be time to re-evaluate your career. Poor Jenny with an "i".
-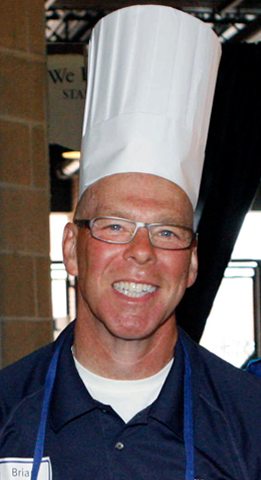 Brian Davis
Thunder TV Play-By-Play Announcer, Fox Sports Oklahoma
Other than when he yells at the officials or turns into super homer, I don't think Brian Davis is the worst at his job. He's a nice guy. He's doing the best he can, by a stick man. The people of Seattle sure hate him. They called him the "Traitor of traitors." Makes me want to keep our own Professor X off the list. However there is this. And as my partner Grant says, he might not be the best but he's not as bad as Seattle thinks. Seattle never saw Kelly Crull. Poor Seattle.
-
Al Eschbach
Drive-Time and Evening Host, The Sports Animal
How this man is still allowed near a microphone is beyond me. Outside of what the OU coaches tell him to say, his sports opinions reflect whatever he heard on SportsCenter and his voice sounds like something you would hear if Woody Allen's voice and a screeching cat with a stutter had procreated. Poor Al.
 -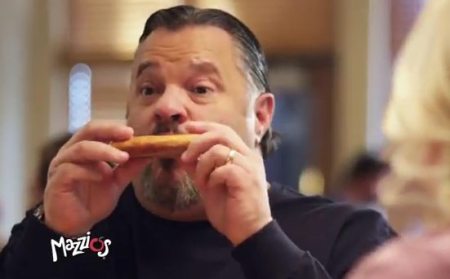 Regular Jim Traber
Midafternoon and Drive-Time Host, The Sports Animal
I produced a radio show a long time ago and he filled in for one of the hosts who was gone. His first foray into local radio. I remember thinking he was a big blowhard in an Oriole's uniform. I was right. Some things never change. Years later and he is the epitome of pompous. He once walked out during a standup set I was doing right after I did a joke about his buddy Toby Keith. He's wouldn't even take a photo with his cardboard doppleganger. We aren't sure if that's because he's afraid of cardboard or like the rest of us when we see his image we are frightened and want to do nothing more than look the other way and pretend it never happened. I feel bad mentioning him because it just means he'll complain about it on the air which means that's less time he'll have to yell about something that doesn't matter at all. Poor Trabies.
-
Vote!
[poll id="487"]
Stay in touch
Sign up for our free newsletter