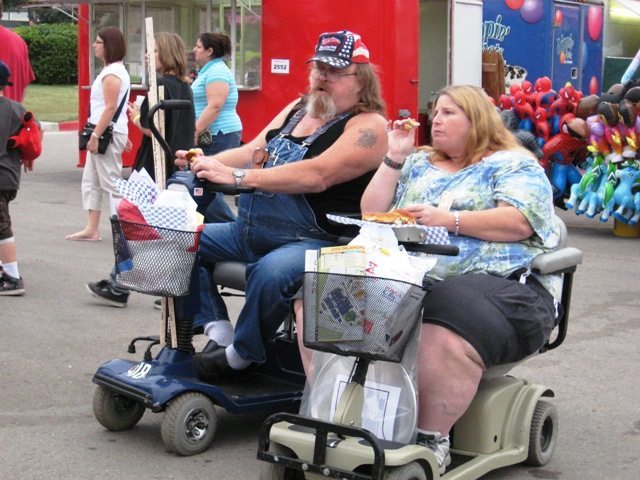 Since a lot of people are not working today — hence, not reading obscure local social blogs — we're going to take it easy this afternoon. Chad will have something up later about vaginas (seriously), but unless we figure out who stole Dean Blevins' Smart Ones and/or Mary Fallin legalizes marijuana and prostitution, that's about it. Don't worry, though. Chad's a competent writer with a low-self esteem and generally pessimistic view on life, so his columns are kind of funny. And Marisa and I will be back tomorrow with Big Towns and Mailbags. Fun fun.
Anyway, I figured I'd use this downtime to share some site news and updates. Here they are:
Links
We changed up our menu bar and site navigation a few weeks ago. We brought back a quasi-blogroll where we link to other sites and stuff. If you have a blog that you'd like to be listed, just email it to us. Now, your website doesn't have to be perfect or great, but as long as it doesn't look like you rode with Jesse James, we have no problem linking to it.
-
Trivia
Friendly reminder, we still host FREE Team Trivia each Tuesday (51st Street Speakeasy) and Thursday (O'Connell's). It's a lot better than those boring trivia nights around town. Because of the popularity of our Trivia Night, we are now considering adding a third venue in either North OKC, Edmond or Bricktown/Downtown on Wednesdays. If you know of a restaurant or bar that may be interested in having us come out, let us know.
-
Stats
Sometimes people ask me what our traffic is like. Well, this is where I'll tell you. For the second quarter of 2012, we had approximately 420,000 unique visitors and 1.6-million page views. For an obscure local social blog that lacks a very clear business plan, that's pretty good.
Also, our Alexa traffic rank in Oklahoma City is #229. That means out of all the websites in the world, ranging from Google to ESPN to The Pioneer Woman, we are the 229th most visited website in the Oklahoma City metro. That's kind of weird and bizarre and the prefect segue to...
-
Advertising
I'd really like to thank all the local businesses who support The Lost Ogle. Without them, this site wouldn't be in existence. Well, it probably would be, but we'd only have a few posts a week. So be a good Ogle Mole and support those businesses that support us. And if you'd like information on advertising, contact us today. Once again, we're the 229th most popular website in the metro. Only Gary England can save us now.
Thanks again for reading!
Stay in touch
Sign up for our free newsletter