Everything Else
Skip Bayless lied about his prestigious high school basketball career
10:00 AM EDT on April 9, 2012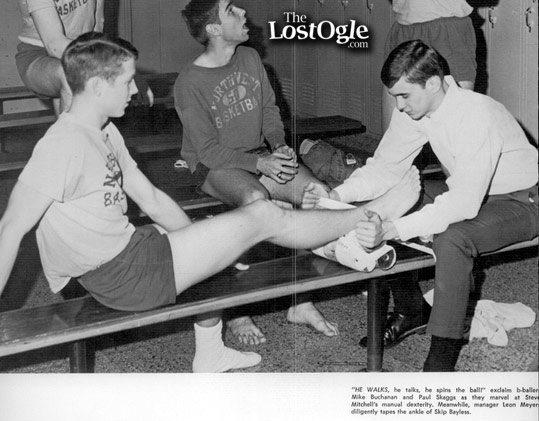 A few weeks ago, ESPN talking head and Oklahoma City native Skip Bayless took to Twitter to complain about Thunder point guard Russell Westbrook.
The comments were really nothing new or insightful, just the typical "Westbrook's not a point guard!!!" rhetoric that people say or think or tweet (me included) each time Russ heaves a contested 20-foot jump shot, or shoots a wild lay-up while Durant or Harden are wide open for a three.
Here are some examples:


In an effort to appear more credible to his 500,000 Twitter followers, Skip then tweeted the following "FYIs" about his high school playing days at Northwest Classen High School:


Yep, Skip Bayless was a high school basketball star. Therefore, he's much more qualified to provide insightful commentary on the Thunder, or give LeBron James funny nicknames than you are.
Or is he???
Over the weekend, we acquired through the Ogle Mole Network scans from the 1969 and 1970 Northwest Classen High School Yearbooks – Skip's junior and senior year at the once suburban high school.
The yearbooks contain team photos, season recaps and individual player stats for the basketball team. Basically, they let you know if Skip's claims of high school basketball glory were true and accurate, or if they were just wild exaggerated lies pulled from the ass of the elder douche bag of annoying sports commentators.
Guess what? They were lies.
Let's take a look at the 1969 yearbook. That was Skip's junior year of high school, and the proud moment in his life when he became leader of...the JV team.
Here's a team photo of that JV squad. Skip is highlighted on the top row.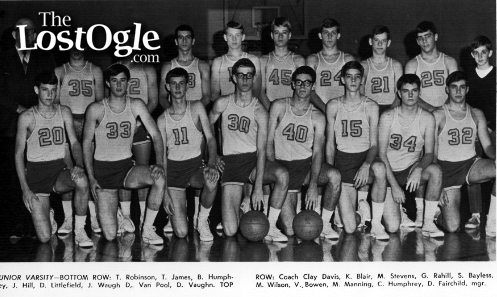 Here's the season recap for the JV ballers. Skip is mentioned, along with three sophomores, as one of the leaders of the team: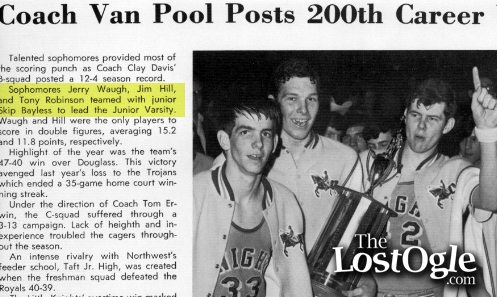 Sometimes high school juniors do play for both the JV and Varsity squads, but that doesn't appear to be the case for Skip. Although his name does appear in Varsity basketball photo for the 1969 season, his name doesn't appear on the stat sheet. Therefore, it's pretty safe for us to assume that Skip didn't play high school varsity basketball until 1970, his senior season.
1970 Season - Skip's Senior Year
Knowing that Skip spent his junior year leading the JV team, it's probably not too far-fetched to think he dramatically improved during the off-season and spent his senior year as the starting point guard for a team that would finish the year 20-2 and runner-up for the state title.
Actually, that is kind of far-fetched, but obviously, an esteemed, professional and trustworthy journalist like Skip Bayless wouldn't make-up a trivial lie about leading his high school basketball team. Let's see if the yearbook backs him up.
Here's a picture of Skip shooting layups in his warm-up jacket and nutters.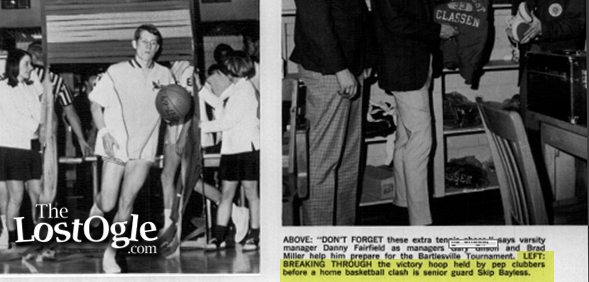 Here's the team pic. Skip is the highlighted player wearing number 23. This was before every basketball team's best player wore the number 23: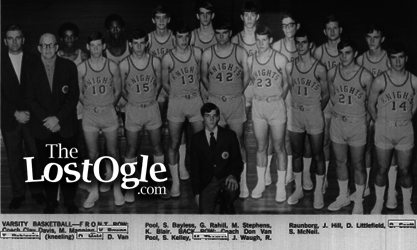 Stats don't lie, right?
Well, for the sake of Skip Bayless' credibility, let's hope they do.
Check out the individual stats for the 1970 Northwest Classen High School basketball team. Remember, this was the great team that Skip allegedly started for: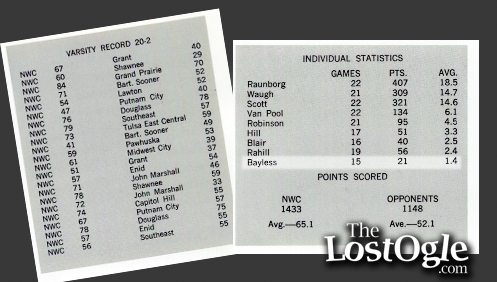 Yep, Skip Bayless scored a grand total of 21 points in 15 games as the "starting" point guard for the 1970 state runner-up. That averages out to 1.4 points per game. Considering his coach didn't like him because he "shot too much," you have to wonder how low his field goal shooting percentage was. And thank God we don't have Skip's stats for assists, rebounds or turnovers. It would be sad to see John Hollinger's brain explode while trying to figure out Skip's PER.
After our hard-hitting investigation, it's pretty damn obvious that Skip Bayless over-exaggerated blatantly lied about his high school basketball athletic prowess just so he could appear more credible to his 500,000 Twitter followers.
That's pretty sad. It makes you wonder what other things he's lied about during his 30+ year career as a well-known celebrity sports journalist and commentator. Maybe he's the sports writing version of Scott Templeton and cited fake sources or just made things up in order to gain a following, like you know, claiming an A-list quarterback is gay.
It wouldn't surprise me. If you're going to lie about something that's as dumb and stupid as your high school basketball career, you'll probably lie about anything.
-
4/10/2012 Update: Well, it appears this story has gone viral. It's landed on DeadSpin, The Big Lead, Sports by Brooks and a host of other that sites that are much bigger and better than us. It's even made its way to Bristol and the ESPN studios. Watch Jalen Rose ask Skip about his high school basketball point production:
For what it's worth, Skip never did address the issue.
Stay in touch
Sign up for our free newsletter