Everything Else
Top 10 OSU Post Players of the Clark Matthews Era
9:00 AM EDT on March 14, 2012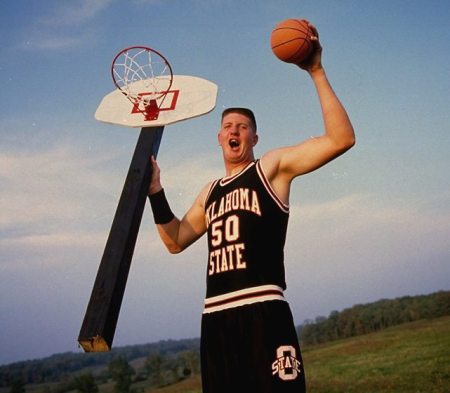 The legend of Big Roy took place when I was in school at Oklahoma State. During the reign of Eddie Sutton, many of his teams started three, sometimes four players who should be labeled as guards. Because basketball fans are predictable, the novelty of this was under appreciated. There was always the dream a seven footer was going to just show up on campus and make the basketball program a favorite to win the national title.
Making this fantasy lucid was history. There was one time a seemingly uncoordinated, doughy goliath from Gans, Oklahoma (population 218) arrived on campus and was the Big 8 Player-of-the-Year by his sophomore season. After that, every project was predicted to be a superstar. As a result lead-footed, actually uncoordinated giants were always welcomed on campus as saviors. Ben Baum. Frans Steyn. Alex Webber. Kenny Cooper. But most significantly, Big Roy Candley.
Big Roy was a monster of a man. The junior college transfer was 7'2" tall (or was it 7'4"...by 2020 he will have been 8'0"). More significantly, he weighed in excess of 400 pounds when he stepped on campus. Considering that Desmond Mason, the ultra athletic shooting guard for the New Orleans/Oklahoma City Hornets, played power forward for the team at the time, Roy's arrival was met by OSU fans with the same level of excitement that Hickory fans felt when Jimmy Chitwood decided to comeback.
While Joe Adkins fantasized about the screens Candley would set for him, and Mason dreamed about playing a more suitable small forward role, Candley had other things in mind. Mostly buffets. Coach Sutton set a rule that Big Roy would not suit up until he got down to a suitable 380 pounds. There were rumors that a team manager was assigned to follow him around and keep him from snacking.
Supposedly, this worked because news spread that Roy was allowed to attend practice. This was confirmed when during the Eddie Sutton Show, the coach told of a play where Candley set a pick and then the only way they knew Joe Adkins was still on the floor was because he drained a three pointer. Then, the story goes, they let Roy go visit his mother over the weekend and he came back twenty pounds heavier.
He was not on the team much longer, but the story of what he was expected to be live on more so than the actual accomplishments of many of the guys who actually manned the post over the past twenty-five years. Players like: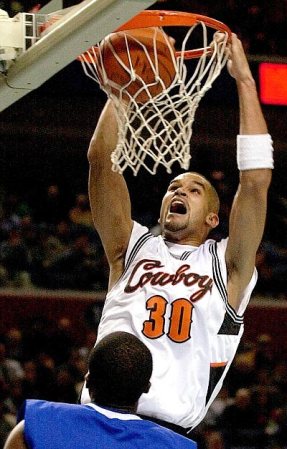 10. Brian Montonati
True story: when Montonati was recruited to come to OSU, he was a 6'4" guard playing JUCO. His freshman year, he sprouted six inches and showed up on campus for a team with a dearth of guards. So, he was forced to become a post player despite his very thin frame and the coordination of someone who grew half a foot in one year.
He ended up having a decent career. In his three years at Oklahoma State, the team made the NCAA tournament each year, and in his senior season (when the team reached the Elite 8) he averaged 12.1 points and 7.2 rebounds. If he had ever spent any time on the floor where he wasn't in foul trouble, he might have had an even better run.
9. Andre Williams
Williams came on strong as a freshman. On a senior-laden team, he was inserted into the season opener against Appalachian State and grabbed ten rebounds in seventeen minutes of play. This, happening to be the time when the fanbase was seeking out when Roy Candley was going to make his debut, was a very welcome surprise. Soon thereafter, Williams was forced to sit out half the season while the NCAA tried to figure out if a Kansas Jayhawk booster paid for Williams to attend private school in Kansas City.
When he came back, he was not the same. Fredrik Jonzen and Montonati had solidified themselves in the rotation and his shot to contribute to a strong team diminished. The final three years of his career were spent being a good shot blocker for mediocre teams where he was usually blamed because of his lack of offensive skill and heinous free throw shooting. However, he will always be a hero for the school due to the leadership he took in the wake of the tragic plane crash that killed ten people affiliated with the program including two players.
-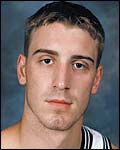 8. Fredrik Jonzen
Jonzen probably belongs higher on the list, but I was biased against him. He was always overrated by the female members of the student body because he was a tall, supposedly handsome, white guy from Sweden.
-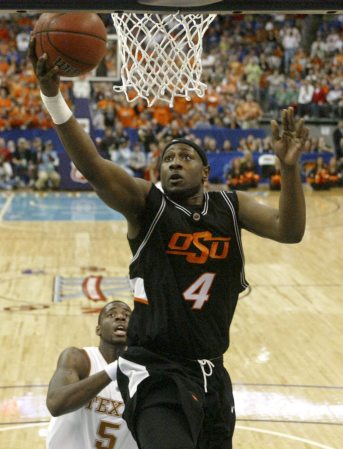 7. Mario Boggan
Lots of people remember that OSU played one of the classic regular season college basketball games against the University of Texas at Gallager-Iba the one season where Kevin Durant was in school. Few people remember that Boggan actually outplayed Durant in that game and drained the game winner in the third overtime.
In the two years Boggan played at OSU as a (this will become a theme) undersized center, he was arguably the team's best player despite guards Byron Eaton and JamesOn Curry getting the most attention. He averaged 19 points and 7.6 rebounds during his final year.
-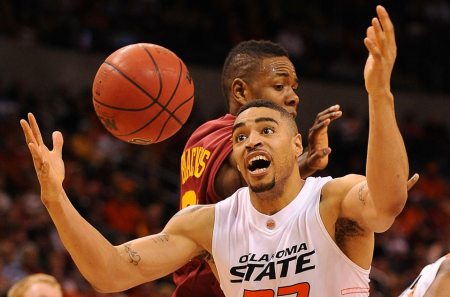 6. Marshall Moses
Current OSU coach Travis Ford has a tendency to drive players away. Moses, a recruit of Sean Sutton, was very nearly one of the guys Ford ran off. Ford had him buried on the bench with no hope of contributing as the deadline for transferring came about. Then, Martavious Adams was booted from the team and suddenly, the 6'6" Moses was the tallest guy left on the bench. He was inserted at center and instantly made a name for himself.
It was Moses' inspired play against Blake Griffin and the Sooners that helped the Cowboys get an upset in the Big 12 tournament...a win that propelled Ford to his first NCAA tournament. This also led to Ford getting a ten year contract. So really, Moses may have been too good.
-
5. Joey Graham
Graham, who was drafted to play shooting guard by the Toronto Raptors, played power forward for the most talented OSU team of my generation. In the run to the Final Four in his first year of eligibility as a Cowboy, Graham was often the most unstoppable player, including a 20 point first half against Memphis that propelled the Cowboys to the Sweet 16.
-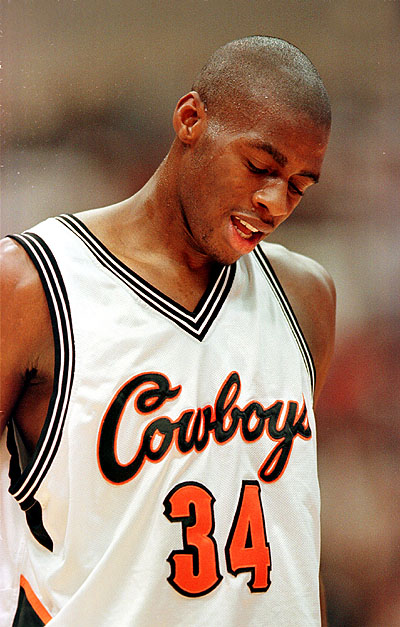 4. Desmond Mason
Mason, who was drafted to play shooting guard by the Seattle Supersonics, played power forward for the late 90's Cowboys. Mason's high water mark on the team was a 33 point explosion versus a Jayhawk team that featured freshman Nick Collison, Kirk Hinrich, and Drew Gooden in Gallagher-Iba.
-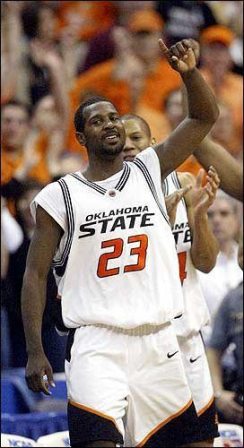 3. Ivan McFarlin
In my opinion, McFarlin is the most underrated player in Cowboy history. Forced to play center at 6'7", a taller player would have been a downgrade. I-Mac was everywhere. He rebounded everything and put back the off balance garbage shots Victor Williams used to toss up. It wasn't until the 2nd Round tournament game of his senior year where he got to take center stage by dropping 31 on Southern Illinois to propel the team to the Sweet 16. Otherwise, he was the glue guy who made up for the rest of the team's short comings.
-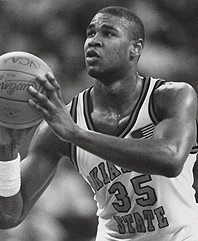 2. Byron Houston
Before Houston had to register as a sex offender, he was one of the best big men in college basketball. That was impressive considering he was generously listed as 6'5" when he got to the NBA. For his career, he averaged 18.7 points and 9.4 rebounds and he was the guiding force that brought the school back to prominence as a basketball school.
-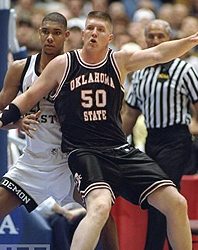 1. Bryant Reeves
The only seven footer to make the list, he is definitely the greatest player of the modern era. A small town country boy with a crew cut and about thirty extra pounds when he came to Stillwater, "Big Country" shot 59% from the floor for his career. He outplayed Shaq and Tim Duncan head-to-head. He hit a half court shot to force an overtime. He broke a backboard during practice for the Final Four game he carried the team toward. There will only be one "Big Country," but that never stopped the Cowboys from trying to re-create the magic.
---------------------
Honorable Mentions: Jerome Lambert, Brett Robisch, Fred Burley, Scott Pierce, Maurice Robinson, David Monds
(Editors note: For those scoring at home, the heights of Oklahoma State's top-10 "big men" of the Clark Matthews Era were 6'10", 6'8", 6'10", 6'6", 6'6", 6'5", 6'7", 6'5", and 7'0")
Clark Matthews is a world-class checkers champion, co-founder, and basketball editor-emeritus of The Lost Ogle
Read More:
Stay in touch
Sign up for our free newsletter