OKC Media
This late 1980s photo of the Channel 5 news team is pretty awesome
4:00 AM EST on February 23, 2012
If you enjoy watching old Radio Shack commercials on YouTube and remember when Shepherd Mall was still a mall, then you'll probably enjoy this old photo of the KOCO Channel 5 news team from the late 1980s.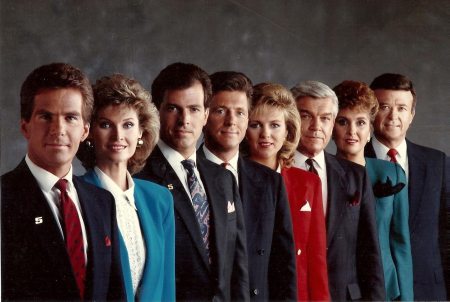 The first three things that stick out when I look at that picture are the fact that Mike Morgan really hasn't aged, the main guy in the photo - Tom McNamara — is now the least identifiable or relevant person in the group, and Jack Bowen (far back) appears to be pinching Gerry Bonds ass.
Anyway, lets break down this ancient relic from the past in more detail after the jump: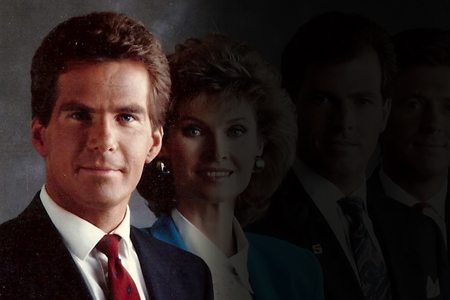 Tom McNamara
As I mentioned above, this guy is Tom McNamara and who the hell is he?  He's the least recognizable person in the photograph. That's pretty sad when you consider he was the lead anchor.
Where is he now? Tom is now the 5pm, 6pm & 10pm anchor for KVOA Channel 4 in Tucson.
-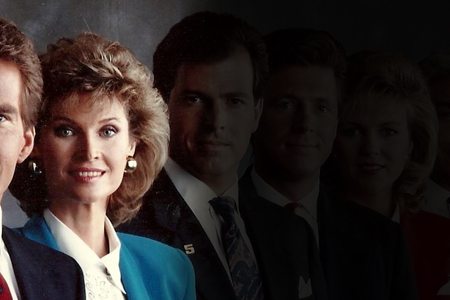 Jane Jayroe
This never occurred to me when I was 9-years-old, but Jane Jayroe was kind of a M.I.L.F. She was also kind of a linebacker. Look at those shoulder-pads! She probably stole them from the YMCA.
Where is she now? I think she married well and is semi-retired.
-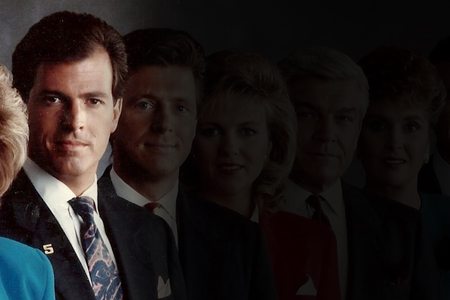 Mike Morgan
What is going on here??! Is Mike Morgan auditioning for a James Bond film or a bit part on General Hospital? I think that's the same look he gave your aunt before he bought her a margarita at Casa Bonita. It's also the same look he gives when he or David Payne smells pine. All he's missing is a rose in his mouth and a sleek pistol in his hand.
Where is he now: The Chief Meteorologist for KFOR Channel 4
-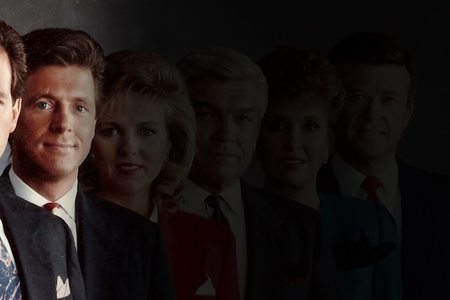 Dean Blevins
I guess this photograph proves that they did have bronzer and tanning beds in the late 1980s. I think they had styling mousse, blow dryers and easily transmitted diseases, too.
Where is he now: Sports Director Channel 9
-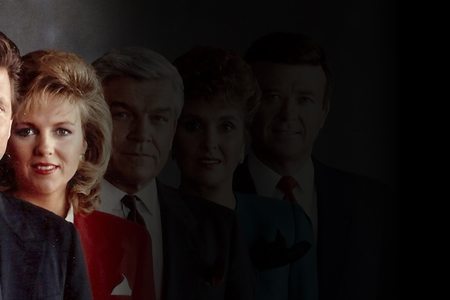 Jennifer Eve
I always liked Jennifer Eve. She always seemed cool in a big sister type of way. You know, like the cool relatable one you'd see on an ABC After School Special or Blossom. Then again, I didn't grow up with any older sisters, so I'm not really 100% sure what that even means.
Where is she now: She's the producer of something called "Together at the Table."
-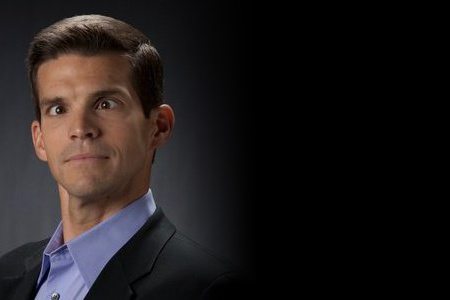 Brent Skarky
Wait, wrong photo and wrong former KOCO employee. He works on the Internet now.
-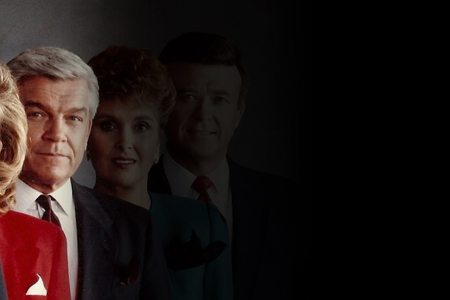 Jerry Adams
Maybe his recent death has something to do with it, but Jerry Adams kind of looks sad in that picture. It's like he knows his career is winding down and the he'll eventually get caught with drugs and stuff. What a buzz kill.
Where is he now? RIP
-
Gerry Bonds
I don't know why, but as much as Jennifer Eve seemed nice in a big sister type of way, Gerry Bonds seemed kind of mean in a step-mother type of way. Or was that Terri Watkins. I can't remember.
Where is she now? She's the host of something called "The Living Room with Gerry Bonds."
-
Jack Bowen
Here's a fun fact. Did you know that Clark Matthews was a "Wednesday's Child with Jack Bowen" a record 11-times? In fact, it was Jack Bowen who first taught Clark Matthews intermediate level 1 checkers theory. Small world, huh?
Where is he now? At last check he was the Internet Sales Manager for the other VW dealership in town. We have no clue where he is now. If you let us know about Jack's current whereabouts, we'll give you a slice of cake.
-
Anyway, we hope you enjoyed that little stroll down 1980's TV Memory Lane. If you're too young to know who these people are or you don't understand some of the references, then screw you.
Stay in touch
Sign up for our free newsletter