Everything Else
From the Mountain Top – Sports Musings From Someone Better Than You (Week 3 Review)
3:33 AM EDT on September 23, 2011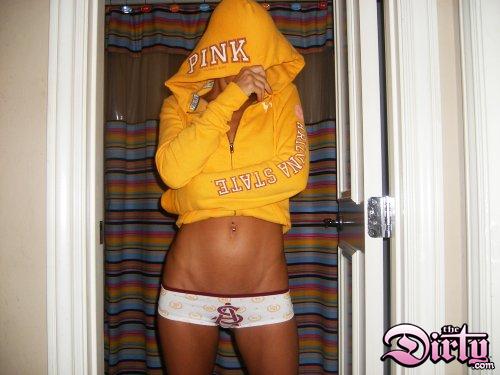 Disgusting Update - I apologize for the late entry. Instead of writing a factually questionable and marginally amusing article about OU and OSU football, I was instead busy throwing up my intestines Wednesday night.
Oklahoma
The Sooners retrieved some shred of respect by beating the Florida State Seminoles 23-13 last week in Tallahassee in a game eerily similar to those played by Stoops' teams when his brother was the defensive coordinator. Oklahoma laid down the proverbial wood, knocking Seminole starting quarterback E.J. Manual from the game in the 3rd quarter. This after damn near killing FSU wide receiver Kenny Shaw in the first half. Defense wins championships, they say. OU fan is officially giddy.
The Stars
The defense and Kenny Stills. A new generation of young, talented defensive players shone for the Sooners last Saturday. Tom Wort. Javon Harris. Ronnell Lewis. The return of Travis Lewis cannot be overstated, but it was the emergence of young playmakers on the defensive side of the ball that pushed OU to the win. And speaking of young playmakers, Kenny Stills has officially arrived on the national stage. He was the best player on the offensive side of the ball, catching 7 balls for 125 yards and a score.
The Goat
When you beat a top 5 team on the road, it's hard to find a goat. Perhaps Landry Jones, who aside from the last touchdown drive frankly looked rushed and uncomfortable, throwing 2 picks. Or maybe it would be the pass blocking, which forced Jones into his erratic play. But that's nitpicking. You beat FSU at home, it's a goatless win.
Most Telling Statistic
27 yards rushing for FSU
Why Oklahoma Won
They made FSU one dimensional. The Seminoles could not run the ball for shit, averaging a yard a carry. OU's defense was the story of the game, and their run defense was exceptional, which allowed them to tee off on the quarterback in the fourth quarter.
What Oklahoma Takes From This Game
We don't know much about many of the top 10 teams in the country (see below). But we know Oklahoma is a damn good team with a different attitude than they had in 2010. The defense they played last Saturday night was the type most Sooner fans came to expect from the Sooners of the early 2000's. They have a championship offense. We knew that. We learned a lot about OU this week, primarily that they might have a championship defense as well.
Oklahoma State
I was in Sonoma last week. Yeah, Vegas one week, wine country the next. I live a charmed and elite life. Yet not even I stayed up to watch more than a quarter of OSU/Tulsa because the idiots running that game decided to kick off sometime after midnight Oklahoma time. When the game finally kicked off, the Pokes dominated the first half, building a 31-6 halftime lead before cruising to a 59-33 victory against Tulsa.
The Stars
Joseph Randle and the fans. Right now, Randle is the best running back in the conference, with apologies to Malcolm Brown and Cyrus Gray. Dude runs like a train. He amassed 128 yards and 3 touchdowns against the Golden Cheese Wedges, averaging over 5 yards a carry ... again. Aside from the players, the fans deserve a huge shout out. I would suspect that the game was sold out and the stands would have been full had the game started on time, but a good 20,000 fans stuck around for kick off which considering occurred after midnight was impressive.
The Goat
The officials who started this game after midnight. A three-hour rain delay is not a huge deal ... unless your starting time is 9 p.m. The OSU run defense also deserves mention. At first glance, it's easy to slough off this performance as OSU taking its foot off the gas and resting their starters. But the Pokes' last score was a Weeden to Blackmon connection midway through the fourth quarter. Championship teams don't surrender 350+ rushing yards against a team that lost its starting quarterback in the first quarter.
Most Telling Statistic
6 turnovers for Tulsa
Why Oklahoma State Won
OSU has a complete offense. They out ran and out passed Tulsa during a blitzkrieg first half in which Tulsa lost G.J. Kinne, perhaps for the year. They are talented and run a scheme built for success around a veteran offensive line. They simply out talented Tulsa.
What Oklahoma State Takes From This Game
Not much, in all honesty. I agree with the Real Jim Traber that the circumstances surrounding this debacle were so unique it is difficult to really get excited or be concerned about any aspect of the Pokes performance. That being said, Cowboy fan must be excited that the 3 hour delay did nothing to deter OSU's offense. Yet OSU fan must also have concerns that their defense gave up 365 yards rushing to a team that couldn't complete a screen pass. We will find out much more about OSU in two days.
Stay in touch
Sign up for our free newsletter