Politics
Our take on the list of "25 Young Oklahomans to Watch."
9:12 AM EST on January 3, 2011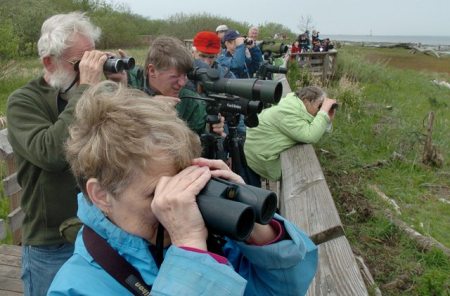 On New Year's Day, some political group called the Oklahoma Truth Council published a list of 25 Young Oklahomans to Watch.  Why are we supposed to watch these Oklahomans?  Because they are young and involved in politics.
With the beginning of a new year, the Truth Council elected to honor twenty-five young individuals (thirty and under) who are "people of interest." They are becoming leaders in their respective political arenas. They are listed in no particular order.  It is with great anticipation that we look forward to reporting their pursuits and accomplishments in 2011.
First of all, I like how the editors of this site decided to post their big list of young Oklahomans on not only a Saturday night, but on a national holiday.  That would be like planning your wedding on not just any Autumn Saturday, but on the Saturday of the OU – Texas game.
Also, can someone please suggest a more silly sounding and pompous name than the Oklahoma Truth Council?  I've spent 10 minutes trying to think of one and I've gone blank.  Don't worry, though, I'm sure the Truth Council is honest and unbiased.  If you need proof, just check out the totally fair and balanced poll on the front of their site:
Do you think the economy is a big enough issue to ignore illegal immigration, 2nd Amendment rights, and social issues?
Yeah, that question isn't slanted or misleading.  Maybe the next poll will ask "Do you think Oklahoma should be forced to implement unconstitutional federal government funded policies like death panels, insurance mandates and the European dollar?"
Anyway, back to the list of 25 Young Oklahomans to Watch.  Because we are bored, we decided to evaluate and give our opinion on a few of the people selected by the Oklahoma Council of Truthfullness.  Granted, our list won't be as subjective and truthful, but it will be much more entertaining and include funny Facebook pictures.  We're also going to list the people in random order.  Joy.
-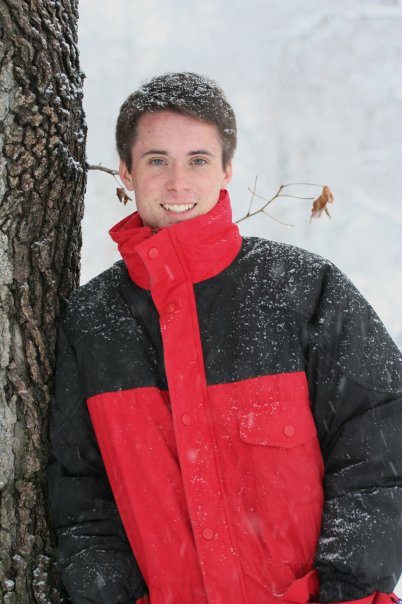 7.  Jamison Faught
OKTruthCouncil.com: Editor of the blog, www.muskogeepolitico.com, Faught has made a name for himself for news and opinions.  Occasionally controversial, he is also the son Rep. George Faught and is presumed to be the heir apparent to a new political family legacy.
Uhm...that sound you just heard was a bully getting in his car so he can drive to Muskogee and steal Jamison's lunch money.  Seriously, where and why did he take that picture?  Is he sending it in to the LL Bean for Kids catalog?
Also, it's hard for me to imagine this kid doing anything controversial, unless that controversy pertains to drawing boobies on notebook paper or stealing wine coolers from the grocery store.
-
1.  Sen. Josh Brecheen
OKTruthCouncil.com: Unseating Sen. Jay Paul Gumm was an accomplishment.  He's a young Republican gun that has statewide notoriety within the party.  Time will tell if his leadership ability will match the anticipation that the GOP has established for him.
I'll be honest with you.  I had never heard of Sen. Josh Breechen, so I thought his status as "The Top Young Oklahoman to Watch" seemed kind of weak.   So I went to his Facebook page to learn more about him, and I discovered these great pictures of the Senator: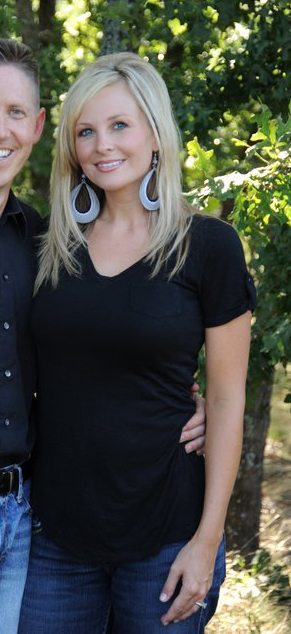 Senator, I apologize for doubting you.  You're well deserving of the top spot.  And go to hell.
-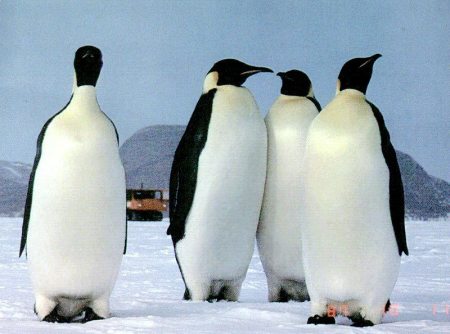 22, 23, 24, and 25.  Mirnada Norman, Grant McLoughlin, Eric Smith, & Steve Vanhook
OKTruthCouncil.com: As the heads of Cleveland County Young Democrats, OU Young Democrats, OSU Young Democrats and Stonewall Democrats, respectively, these individuals will be key in rebuilding their party for future generations.
For the people who came in at 1-21, OKTruthCouncil.com posted pictures, wrote little blurbs, and even spelled names correctly.  But the people who came in 22 – 25 got lumped together in one little blurb and got no picture love.  That either means they are tremoudously boring or that whoever wrote the article for OKTruthCouncil.com got bored.  I'll go with the later.
p.s – I'll assume "Mirnada" Norman, Grant McLoughlin, Eric Smith, & Steve Vanhook all like penguins, hence the pictures of Penguins.
-
21.  Ashley Kehl
OKTruthCouncil.com : After learning the political ropes during the unsuccessful Todd Russ for State Senate campaign in 2005, Kehl went to work in the State Senate with President Pro Tem Coffee's office.  After that, she managed Lt. Governor-elect Todd Lamb's campaign.  Preparing to be in the #2 position in the Lt. Governor's office places her at the center of multiple hot topics including tourism, economic development deals, and of course… beating Texas.
So, after learning how to lose an election, she went to work for Glen Coffee where she probably learned that elected officials should pay Federal Taxes and that Carmex is not a cure for fever blisters.   Then she managed the campaign for a Republican Lt. Governor candidate in a year when Mac Brown or that dude who pretended he was autistic so baby sitters would change his diapers could have ran as a Republican against any Democrat in a statewide election and probably won.  And that makes her the 21st Best Young Oklahoman to watch.  I think we need more young people in our state.
-
16.  Michelle Tilley-Johnson
OKTruthCouncil.com: The soon to be ex-wife of Republican Sen. Rob Johnson was a key operative in Arkansas for President Barack Obama's presidential race.  She was also Deputy Campaign Manager for Jari Askin's bid for governor.  A well versed operative in elections on both sides of the aisle, she is a formidable asset to any campaign.
Hmmn.  After three seconds of Facebook research, I have learned that Michelle Tilley-Johnson is the soon to be ex-wife of this guy: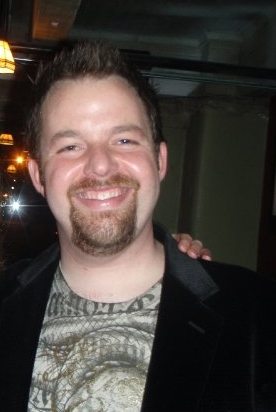 Now, I'm no wizard, but if you're a man and you:
A:  Have a 1998 Mark McGwire Goatee, and
B:  Wear an Ed Hardy inspired graphic tee with snakes on it, and
C:  Wear a black sports jacket over an Ed Hardy inspired graphic tee with snakes on it, then…
You probably deserve to be somebody's ex-husband.
-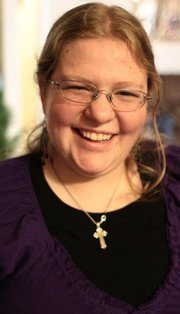 19.  Anna Bavido
OKTruthCouncil.com:  As a key grassroots volunteer in Northeastern Oklahoma, Bavido has worked numerous campaigns including the Charles Thompson campaign for the 2nd Congressional district.  Diligent and determined, she is one to watch in regional races.
Is anyone really surprised that they described this lady as "diligent and determined."   She kind of looks like a librarian or Catholic school teacher.
-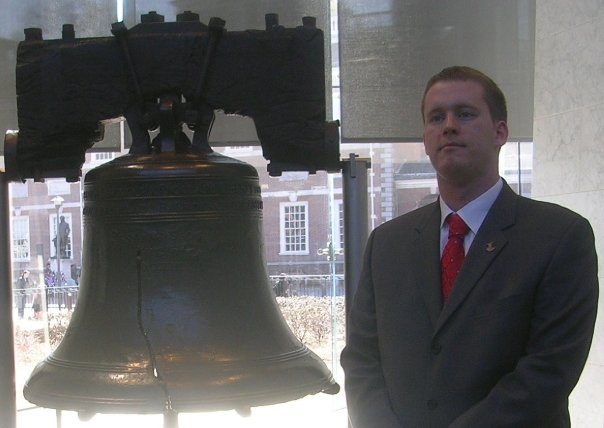 18. Dan Arnett
OKTruthCouncil.com: The youngest candidate for 2nd District Congress, Arnett was not afraid to tackle issues head on.  While not making the run-off in the primary, he did achieve name recognition around the state.  Depending on where he sets his sights next, will determine his influence.
I think people who post pictures of themselves on Facebook in front of the Liberty Bell while gazing off into the distance should be disqualified from running for any political office. Seriously, I bet if you asked Dan what was happening off in the distance he would say he was watching a bald eagle carrying a veteran who was protecting Medicare benefits for the elderly.  Then he'd throw up red, white and blue confetti.  I'm not sure what that means, but it's a little too patriotic for me.
-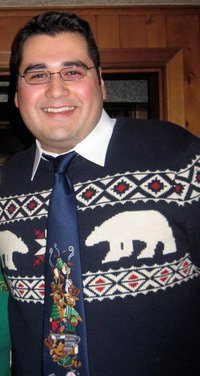 20.  Michael Patlin
OKTruthCouncil.com: As the former head of OK Young Republicans, he has been on the radar for some time.  A staffer for former Speaker Lance Cargill, he certainly has a reputation around the Capitol.  With all the opportunity for "young guns" within the GOP right now, look for Patlin to extend his reputation.
That guy was the head of Oklahoma Young Republicans?!   What a surprise, huh?  Based on his picture, I bet he was also the head of the "Oklahoma Old Virgins," "Oklahoma League of Guys who look like Bankers," and "Oklahoma Society of Men Who Can Get Beat Up by Girls or Children."
-
13.  Reid Nichols
OKTruthCouncil.com: The former finance director for Jari Askins for Governor knows southwest Oklahoma like the back of his hand.  He's accustomed to handling money and knows how to use it.  He will be a valuable asset to any consulting firm, and if rumors are correct, he may be creating one.
Scoop!!! Scoop!!! Reid Nichols may be starting a consulting firm.  Stop the presses!!!
Okay, so that may not be a big deal, but how does being the finance director for Jari Askins qualify you for anything?  This is how that probably worked:
"Ms. Askins, we are behind in the polls and need more money.  Can you loan some of your personal funds to your campaign?"
"Sure, how much."
"I don't know, a million or two?"
"That sounds fine.  Let me cash some natural gas royalty checks."
-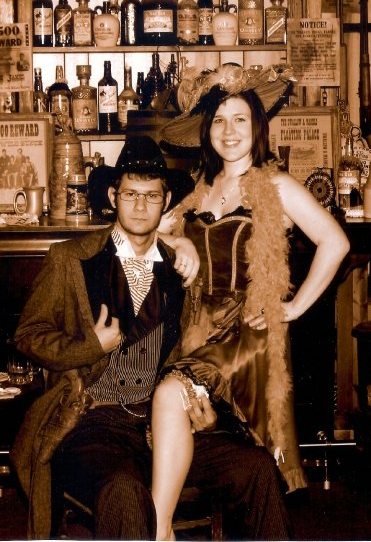 17.  Ashley Reynolds

OKTruthCouncil.com: An accomplished journalist for OSU's O'Collegian and political activist, she worked tirelessly on the unsuccessful Ryan Leonard for Attorney General campaign.  Despite that setback, she is well respected for her opinions, and is one to watch in the years to come.
She's an accomplished journalist…for the O'Collegian?   Is that even possible?  I mean, I'm sure she's a bright girl and everything, but shouldn't accomplished be saved for those people who have accomplished something?  For example, which one of these sentences doesn't belong:
1.        Ashlynn Brooke is an accomplished porn actress.
2.        Jim Inhofe is an accomplished bad Senator.
3.       Clark Matthews is an accomplished checkers player.
4.       Ashley Reynolds is an accomplished journalist.
Since the highlight of Ashley's journalism career appears to be writing for the student newspaper of an agricultural university and posting scary tea party manifestos on Facebook, I would say sentence four is the one that doesn't belong.  However, if the sentence read "Ashley Reynolds is an accomplished poser for old west photographs," I'd say it fits fine.
-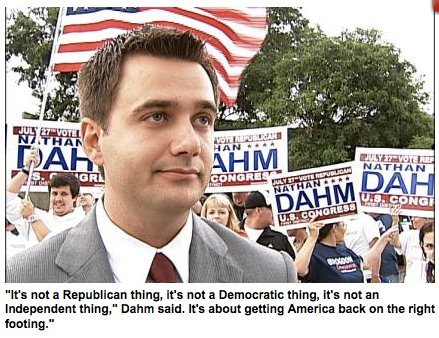 11.  Nathan Dahm
OKTruthCouncil.com: The "tea party" favorite to replace Rep. John Sullivan came up short in his primary, however, Dahm has built significant name ID in Tulsa GOP circles.  Will he parlay that into another run or will he leverage that in party politics?  Only one thing seems certain, this is not the last we will hear of him.
Man, they sure didn't do Nathan any favors by using that picture.  He kind of looks like he's either half-drunk or just farted.  Since he's one of those tea party whackos, I'll assume the later.
-
15.  Kenny Bob Tapp

OKTruthCouncil.com: An up and coming political activist in the panhandle.  He tweets as much as the Capitol insiders, and often with better content.  Look for Tapp to be a player in years to come in GOP party politics.
Get out the banjos and grab your bow and arrow!  We have an up and coming political activist from the panhandle and his name is Kenny Bob!!!
Anyway, in a desperate attempt to make someone from the panhandle seem relevant, they wrote "He tweets as much as the Capitol insiders, and often with better content."
If I was a Capital insider, I would probably sue OKTruthCouncil.com immediately. Kenny Bob has 36 followers and 258 tweets.  Most of the tweets are simple links to articles that glorify Ron Paul or some other Tea Party talking point.  My favorites are:
• http://bit.ly/eNwlEJ Why Americans Should Expose J.P. Morgan By Buying Silver | STATESMAN SENTINEL
• Could Ron Paul Take Down Sarah Palin? http://www.dailypaul.com/node/152380
• Fuck me, I live in the panhandle!!! This is terrible.  Help me please. #sadlife #lonely
Okay, one of those may have been made up.
-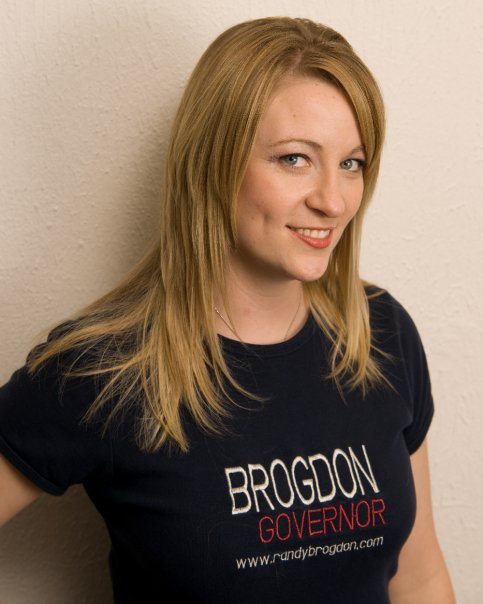 12.  Tiffany Titsworth
OKTruthCouncil.com: During the GOP primary for Governor, Titsworth become a leading voice for the Randy Brogdon campaign.  She has since parlayed her grassroots notoriety into a leadership position with the OKC Tea Party.  She is respected in conservative circles around the state, and may only be limited by her own political ambition.
Yep, Titsworth.  Nothing funny about a name like Titsworth.  However, if her name was Cockcroft.  That would be funny.
Anyway, other than that one Senator's ridiculous wife, Ms. Titsworth is the most attractive girl on this list.  Too bad she was the leading voice of Randy Brogdon's failed campaign for governor.  That's about as attractive as being the leading voice for brown gravy or skin rashes.
-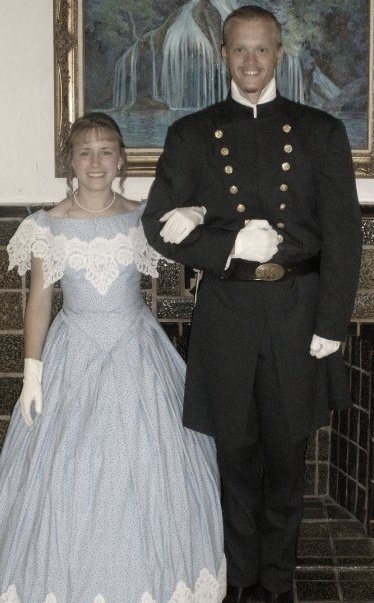 4.  Rep. Josh Cockroft
OKTruthCouncil.com: Another member of the "Kiddie Caucus" and national TeenPact alum, Cockroft is another rising star for the both the GOP and the State House.  Congratulations are also in order for his upcoming wedding.
You know, if I were a member of something called the "Kiddie Caucus," I'd probably request that the group change its name.  Then again, if my name was Cockroft, I probably wouldn't care, and would instead dress up like Civil War soldier or vampire or weirdo instead.
-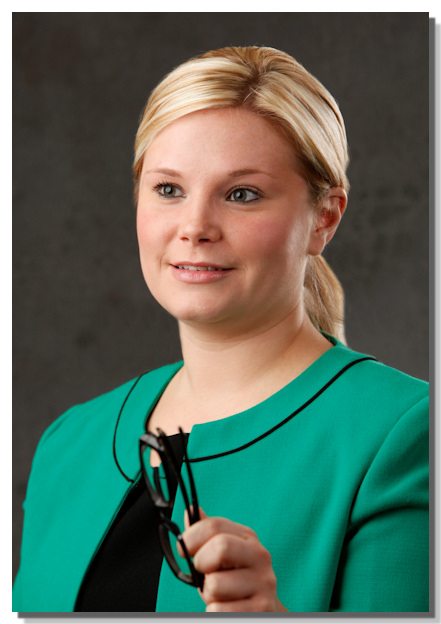 2.  Rep. Emily Virgin
OKTruthCouncil.com: The young blood for the minority in the House, one could say she won the political lottery as Democrats took heavy legislative losses this year.  Being in a small minority Freshman class means more opportunities for leadership should she make the full twelve years.  Look for her to be a fast study, and an influential voice within the minority.
I think we've written enough about Emily Virgin over the past six months.
-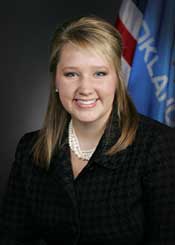 3. Rep. Elise Hall
OKTruthCouncil.com: Hall is one of the youngest Oklahomans to ever be elected to the State House.  Her experience with TeenPact, a national youth leadership organization, gave her the ambition to run; it will be interesting to see how leadership deals with the "Kiddie Caucas."
Elise Hall is essentially the Republican version of Emily Virgin.  She represents the Nazarene district of Oklahoma City, so fittingly, she is incredibly right wing and boring.  I assume her friends are the same way.
-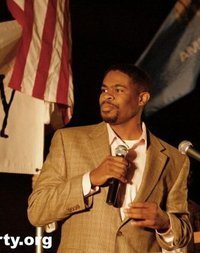 9.  Toby Pedford
OKTruthCouncil.com: Pedford has been at the heart of the OKC Tea Party since inception.  A former candidate for Republican Oklahoma County Chairman, he has shown that he has ambition for his future.  The future does looks bright for this conservative, if he chooses to pursue it.
Wow. Not only is Oklahoma the lone spot in the worlds where you can find naturally occurring Hourglass Selanite Salt Crystals, but it looks like it's the only place where you can also find an African American Tea Partier.  Black Tea Parties are rarer than a mistake by Gary England or a 1987 Topps Jim Traber error card.
As I said, they are totally normal.
-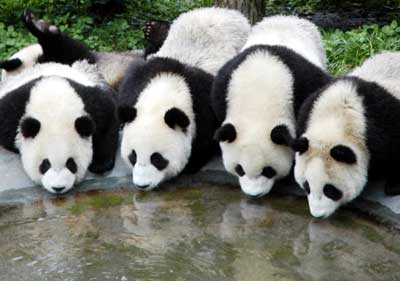 5.  Seth Rott, 6.  Sarah Burris,  8.  Britney Novotny, 10. Toni Calvey,  14.  Ashley Hahn
Just like the people at OKTruthCouncil.com, I'm getting terribly bored with writing about 20-something young adults who have bachelor's degrees in Political Science.  In fact, I'm so bored that I'm turning down a chance to make fun of a transgendered person.  Therefore, I'm going to end this column and watch the Rams – Seahawks game.  That's pretty truthful and honest, huh.
-
Anyway, what do you think about the list?  Did they miss anyone?  Are we doomed?  Let us know in the comments.
Stay in touch
Sign up for our free newsletter