Everything Else
10 things we want to see happen this summer"¦
6:00 AM EDT on June 22, 2010
Until yesterday "" when an Edmond man decided to masturbate rub a tick off his penis while parked in his car "" June has been a pretty uneventful news month.  Sure, we've had conference realignment, political scandals and Ranger"¦err"¦Sky News 9 trying to rescue a girl from a flood, but all of that's kind of boring.  So instead of spending boring time writing boring stuff about boring things, we decided to write about some of the things we'd like to write about that will hopefully happen this summer.
Anyway, that last sentence confused the hell out of me.  The first couple of things we'd like to see happen this summer are below, the rest are after the jump.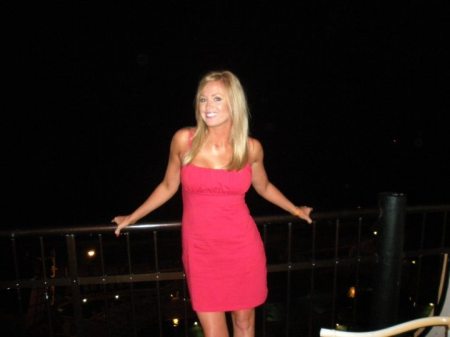 1. Joleen Chaney and four friends decided to spend a day at the lake.
It's been too long since mysterious pictures of a local news chick donning a pink bikini first appeared on the Internet, and I'm now ready for new photos of a new anchorwoman  I nominate local news goddess Joleen Chaney to be front and center in these new pics.  We already know she looks good in pink, she has hot friends, and can pull off a bikini.  As a bonus, she can even get State Rep Joe Dorman to stand in the back of the photo and look at the ground.
-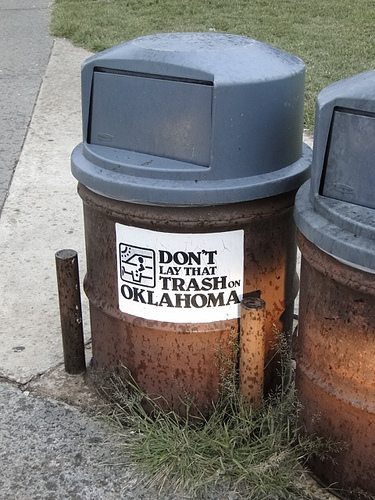 2. Someone put the "Don't Lay that Trash on Oklahoma" commercial on YouTube.
If Tall Paul, The Credit Jewelry Cowboy and Linda Soundtrack all have a home on YouTube, the greatest commercial jingle in our state's history should have one, too.  Seriously, when I was in grade school we would sing this song while playing on the Big Toy.  The best part was at the end of the song when all of us kids would raise our hands in the air, give off an emphatic "Yeah!!!!!" and then slide down a poll.
-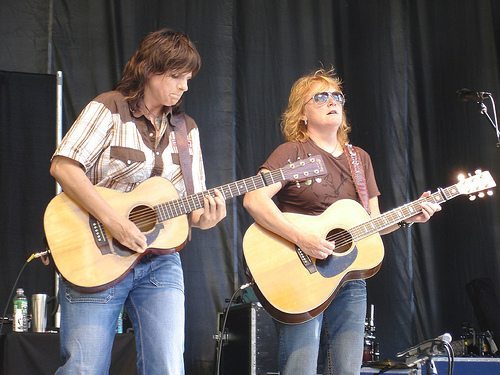 3. VZDs hires a heterosexual waitress who isn't on a roller derby team.
VZDs is a restaurant/music club on Western in Oklahoma City.  I'm pretty sure to work their that you have to take and pass a test like this:
Are you female?
On a scale of 1 "" 10, how much would you say you like the Indigo Girls?
Do you own any striped, knee high socks?
Do you get your haircut at Super Cuts?
Do you like to touch and feel large breasts?
-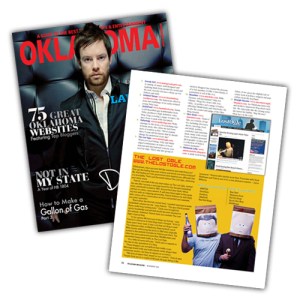 4. Oklahoma Magazine finally lets me write about midgets.
You may not have known this, but I am currently the "Light-hearted" back page columnist for Oklahoma Magazine.  For the past six months I have tried to mention a midget in every column, but the editors always take it out.  They usually change it to a more proper term like little person, dwarf or as Brent Skarky puts it, "tiny one."
-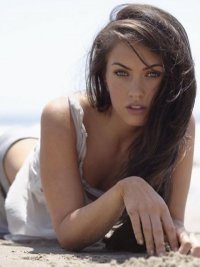 5. Megan Fox plasters posters of cuddly pandas all across Downtown Oklahoma City.
It's hard to believe, but it's been over a year since Jessica Alba vandalized Downtown Oklahoma City with posters of great white sharks.   Here's hoping that Megan Fox is the newest hot celebrity to vandalize downtown.  That's because she is a talented actress with an impressive film resume, not just some pretty face.
-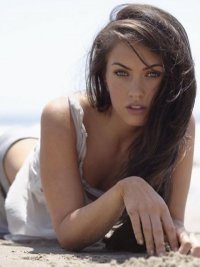 6. Megan Fox drunk dials an obscure local social blogger after plastering posters of cuddly pandas all across Downtown Oklahoma City.
A man can dream, right?
-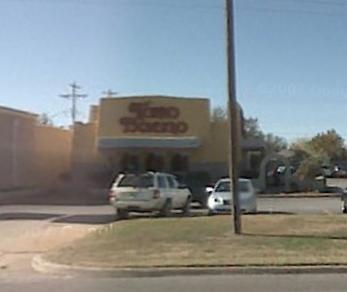 7. The Taco Bueno on 63rd and May gets a drive-thru.
If I'm going to poison my body with things like Mexi Dips and Chips, Muchacos, Chicken Nacho Salads and Chicken Potato Burritos, the last thing I want to do is actually walk inside a store to get my food.  I want to maximize my calorie to fat ratio.
That being said, I hope this Taco Bueno never gets a drive-thru.  There's an old school charm to it.  A drive-thru Taco Bueno is rarer than Tulsa Shock fan.  Someday it will replace the Milk Bottle building as the coolest structure in Oklahoma City.
-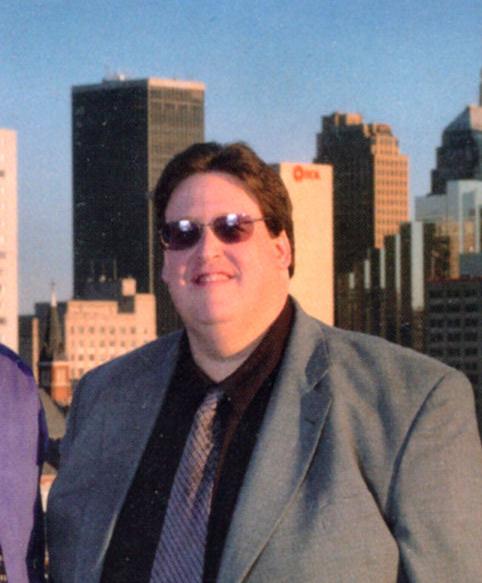 8. Steve Lackmeyer kidnaps Tom Ward and hides out in the India Temple Building.
You see, Steve Lackmeyer is a smart guy, and he knows that if he kidnaps Tom Ward, the last place anyone will look is in one of those old decrepit buildings in Downtown.   Let's just hope it doesn't turn into a Cask of Amontillado experience.
-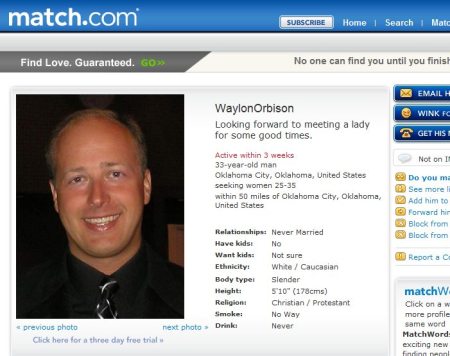 9. Brain Maughan creates a Plenty of Fish profile.
According to Chad, PlentyofFish.com is the best single's site on the internet.  He says it's the best because it's free.  That means you not only get to find girls who are easy with low self esteem, but girls who are cheap, too.  That would work out great for Brian.  When he takes a girl from Plenty of Fish out to Red Lobster, she'll be impressed with the $20 menu items but she will order something cheap off the menu.  She'll probably take some biscuits home, too.  Who doesn't like those biscuits!
-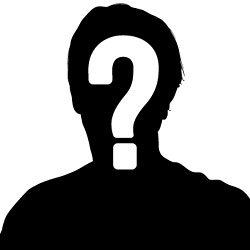 10. A Republican state senator leaves his wife of 40+ years for a young married lobbyist who may be pregnant with his child.
Nah"¦..news like this would never come out?  Or would it???
Stay in touch
Sign up for our free newsletter