OKC Media
The 2010 "20 Hottest Women in the OKC Media" (20-11)
7:00 AM EST on January 26, 2010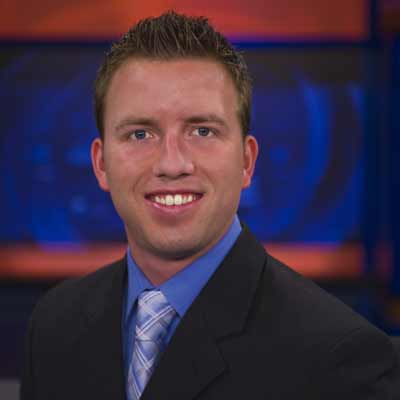 Yep, it's that time of the year!
In what has become an annual Lost Ogle tradition, we have decided to rank the 20 hottest women in the Oklahoma City news media.  Like previous years, coming up with these rankings wasn't easy.  We spent hours "" Yes, hours! "" scouring local websites, newscasts and social media outlets looking for hottest women our local media has to offer.   This was a tedious and difficult task.  In fact, several Bothan spies Ogle Moles died getting us some secret Facebook photos.  This year's rankings are dedicated to those courageous moles.
Anyway, check out 20-11 after the jump.  To view the rankings from a previous year, click a link below.
p.s. - Since this countdown is geared more towards our heterosexual male readership, we decided to treat the ladies to a picture of local media hunk Carson Cunningham from KFOR Channel 4.  How's that for equal time?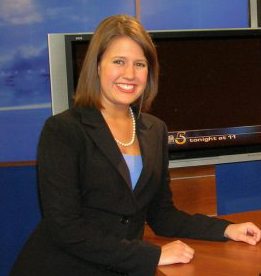 20. Emily Sutton
Weathergirl, KFOR Channel 4
Apparently the newest trend in the local media is to take girls who you wouldn't trust to provide driving directions – much less forecast the weather – and then to turn them into TV meteorologists.   I think we'll take credit for this trend and call it "The Ogle Influence."
Actually, I'm sort of kidding.  Emily Sutton actually seems pretty smart.  In fact, she's cute in the "I can kick your ass in Trivial Pursuit" type of way.  Now if only we can get her to wear glasses and work at a library.
-

19. Ashley Shibley
Reporter, KSBI "Thunder TV" Channel 52
According to her bio at KSBI, Ashley was a member of something called the "Swingsters" while she was in college.  I have no clue what that is, but she could look like Al Eschbach's elbow and that's good enough to get her on this list.
Also, we have learned through the Ogle Mole Network that Brady Brus allows Ashley "" and all female KSBI employees "" to wear pants to work.   We know this because Brady addressed that in an email that he sent to some people in the local media.  We're not sure why Brady felt the need to email a fact like, and what relevance it has to Ashley making this list, but it's probably good for you to know.
-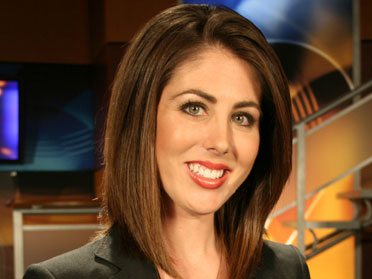 18.  Amanda Taylor
Investigative Reporter, KWTV Channel 9
Two years ago, Amanda Taylor came in as the 20th hottest women in the media.  Last year, she ranked 10.   Know what that means?  We're not very good at deciphering the hotness of Amanda Taylor.  Maybe to help us out we should hire Scott Hines to conduct an investigative report on this difficult question.  Wait.  Scott Hines is the opposite of straight.  Now we'll never know how hot Amanda Taylor is.
-
17. Erin Guy
Reporter, KOCO Channel 5
Erin Guy is hot in a very "girl next door" type of way.  She looks like the type of girl who could become your opposite-sex BFF.  You know, the type of girl who could watch sports with you and become your beer drinking buddy...until you both get drunk one night, accidentally fool around, and then things become so awkward that the friendship is ruined.
-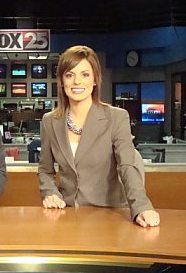 16. Lisa Monahan
Anchor/Reporter, KOKH Channel 25
Here's the deal.  Many Ogle Moles testify that Lisa Monahan is hot, but since she tries so hard to look grown up in her news anchor pictures, it's hard to gauge her hotness.  Considering she was "" according to these same Ogle Moles  "" on the infamous Amy McRee Pink Bikini Lake Trip, I believe them.
-
15. Meg Alexander
Anchor/Reporter, KFOR Channel 4
We give Meg Alexander some bonus points due to the MILF factor.  That being said, if she ever becomes a GILF, it will probably be time to drop her from the rankings.
Also, last spring we observed that Channel 4 was trying to make Meg look more like a serious journalist.  In retrospect, it looks like they were just updating their web bio pics.  What's odd, though, is that they reshot Meg's photo and have made her look less serious.  They've also done some photoshopping.
Once again, we'll call this The Ogle Influence.
-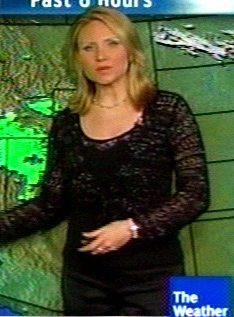 14. Sarah Libby
Weathergirl, KOCO Channel 5
Yeah, this was the only non-cheesy news anchor picture I could find of Sarah Libby.  It's from a while back when she worked for the Weather Channel.  This made me wonder, how does one go from working at the Weather Channel to working with Rick Mitchell and Rusty McCranie?  Does the Weather Channel pay that bad, or did she totally screw up "Weather on the Eights" and get fired?
Anyway, regardless of how she got to Channel 5, we should just be happy she's here.  It's fun to hear a hot chick say "Hook Echo," "Precipitation," and "Back to you, Jessica."
-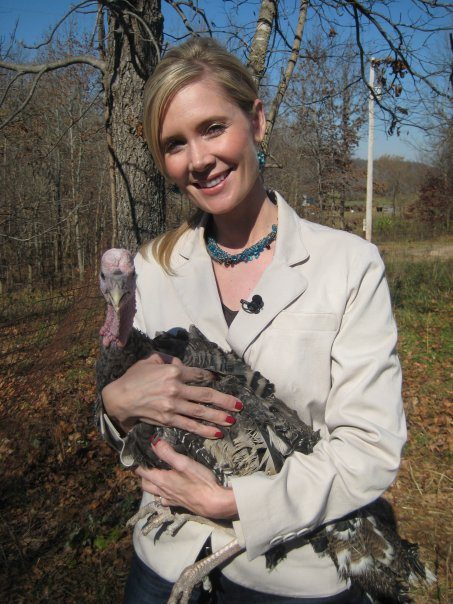 13. Angela Rosecrans
Reporter, OETA Channel 13
This is the second year Angela has made our rankings, and I still have never seen any of her TV work.  That's because she works for the OETA News Report.  The only people who watch the OETA News Report are politicians, smart people and soccer moms who forgot to change the channel after their kid falls asleep watching Electric Company.
However, Angela is still in the media and still hot.  If the turkey in the picture is distracting you and you don't believe us, check out this one for proof.  Or, of you want to see the old picture of Angela that looks like it should be hanging over a fireplace in Gallardia, click here.
-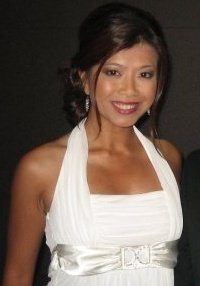 12. Jacqueline Sit
Reporter, KOCO Channel 5 KWTV 9

I'll tell you what, Jacqueline Sit looks deadly in that white dress.  And by deadly, I mean ridiculously hot.  She looks a lot like the hot Asian chick in that movie with race cars, fighting and a bunch of explosions.  I'm not sure what that movie is called, but Chad tells me it's pretty good.
-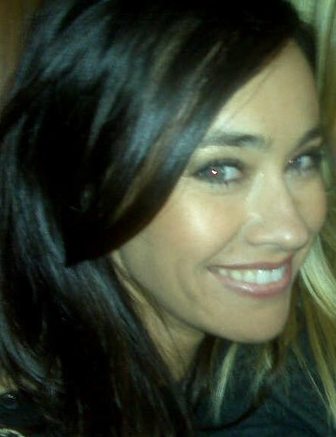 11. Bobbie Miller
KFOR Channel 4
Bobbie Miller is a favorite here at The Lost Ogle, and the fact that she came in at number 11 should tell you how strong the top 10 is going to be.  Seriously, Clark Matthews likes Bobbie Miller so much that he named one of his patented checkers moves after her.  It's called the Bobbie Miller Triple Jump.  His wife no longer lets him play it.
-
Anyway, that's the first-half of the rankings.  Click here to check out the Top 10.
Stay in touch
Sign up for our free newsletter