Everything Else
50 Most Powerful Oklahomans (50-41)
12:23 AM EST on January 22, 2009
A couple of months ago, I stumbled across this article from the OKC Friday that ranked "Oklahoma's 50 Most Powerful Oklahomans."  Because it came from The Friday, it primarily featured rich, white men.  That's probably because publications like The Friday "" and their rich white readers "" only associate money with power.  Seriously, this is the same publication whose major focuses are Casady athletics and Debutante Balls.
Anyway, we're not stupid.  We know that the most powerful people are also usually the wealthiest.  But we also understand the power that artists, local celebrities and weathermen have in this state.  We also know how to make a little friendly fun of these people.  That's why our list should be better than The Friday's.  Check out number 50-41 after the jump.
Oh, and about that picture?  I forgot to create a logo for this newest list, so I decided to use a picture from one of Clark Matthews old Trapper Keeper Folders.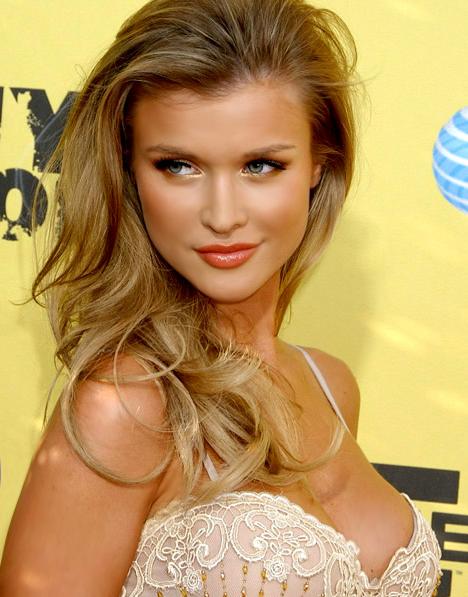 50. The person interviewed after a tornado plows through a trailer park
First of all, this is one pretty depressing way to start our countdown.  So instead of Googling some sad picture of a family in Chickasha being interviewed after a tornado nails their town, I figured it would be better to post a picture of my ex-girlfriend from college.
Back to the countdown, "The person interviewed after a tornado plows through a trailer park" is a powerful person because they help shape, mold and uphold the negative, white-trash stereotypical image people around the globe have of Oklahomans.  If we could prepare these people better for media interviews   ̶ or at least get them a deal at the Dental Depot   ̶ it would go a long way towards improving the negative image our state often carries.
-
49. Kathy Taylor, Tulsa Mayor
Yeah, I don't really know too much about this lady, but I figured the mayor of our state's second largest city deserves a spot on this list.  She would probably be a lot higher if I could name something she's done other than piss off The Irritated Tulsan.
-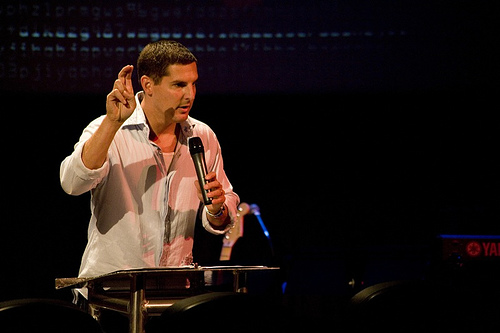 48. Craig Groeschel, Founder of Life Church

This countdown has to have one super church leader, and since LifeChurch.TV probably has the most hungover churchgoers in its congregation, we figured its leader should make the list.
-
47. Garth Brooks, Country Singer
Garth Brooks nearly made 19,000+ boring 50-year-olds riot when he didn't perform a song at the Centennial Celebration.  For some reason, our boring elite were more upset with that than they were with having Argus Hamilton drug out of a cave to tell jokes at the event.
-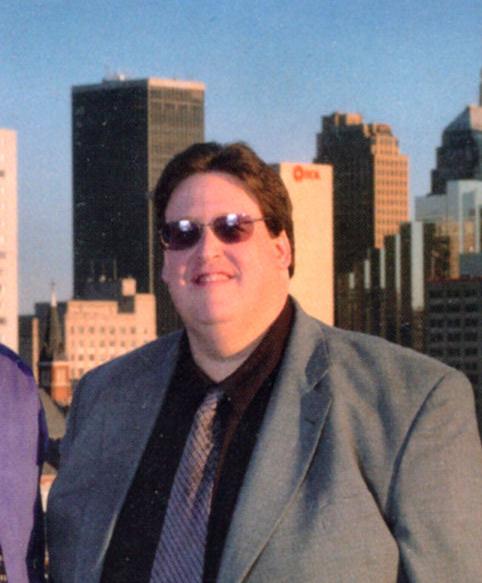 46. Steve Lackmeyer, Oklahoman Business Writer
When you control the news, you control information.  And nobody controls the news of Downtown Oklahoma City better than Oklahoman reporter Steve Lackmeyer.
Granted, that's not totally a good thing.  Steve is almost too obsessed with Downtown.  When he goes to bed each night, I bet he wears Bricktown pajamas and dreams of running naked through the Myriad Gardens with a young Robert S. Kerr.  He also probably builds replica models of the new Devon Tower using his kids' Legos.
-
Since he can play football, heal lepers and give sight to the blind, we figured it would be fun to include Tim Tebow on the list of the 50 Most Powerful Oklahomans.  Granted, he's not from Oklahoma, but his football team did play Oklahoma, and since our state clamors to claim any celebrity with ties to our state as our own, we figured he should make the list.
-
44. Mike Turpen, Political Pundit
Although he's kind of become a bumbling, stumbling caricature of a politician, Mike Turpen is still a very influential member of the Oklahoma Democratic Party.  He is also a pundit on the local Sunday morning political show "FlashPoint."  Both of those things are a good reason to put him on this list, but what we like most about him is that he likes Asian porn.  Just kidding, we don't know if Mike Turpen really likes Asian porn...but he should.
-
43. Chuck Norris, Action Hero
Chuck has the same legendary appeal as Tebow, but instead of healing people, he just kicks ass and doesn't take prisoners.
-
42. Amy McRee, Anchorwomen
Yeah, what would a Lost Ogle list be without Ms. Amy McRee.  Amy is powerful because she makes people like me watch the news, or a least watch parts of the news, or maybe even fast forward through the news.
-
41. Jari Askins, Lt. Governor
Jari Askins is the Lt. Governor of Oklahoma, which may just be the easiest job in Oklahoma.  She also kind of looks like Mike Turpin, which I imagine must be pretty difficult.
Anyway, Jari is running for Governor in 2010, so in a couple of years she may be higher on this list.  If she wins, I totally take back that Mike Turpen comment.
Stay in touch
Sign up for our free newsletter