OKC Media
Oklahoma Initiative Ideas: 20-11
3:50 AM EST on November 19, 2007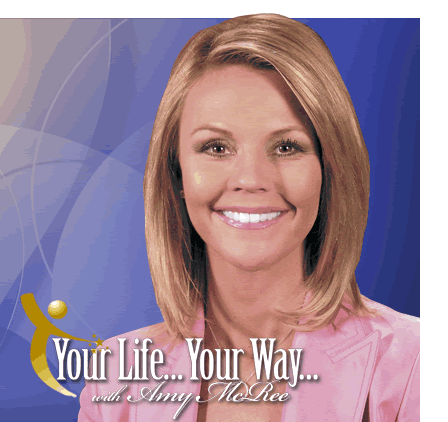 20. Have Maggie Carlo fight Amy McRee in a bikini oil wrestling match on pay-per-view.
We know that Amy McRee looks good in a bikini. And we are pretty sure that Maggie Carlo would look good in a bikini. But we are 100% sure that Amy McRee and Maggie Carlo would look amazing in a bikini oil wrestling brawl.  This idea must be added to the book. 
19. Screw that! Televise the Maggie Carlo/Amy McRee fight on OETA during Festival 2008.

The only thing better than a pay-per-view bikini oil wrestling fight between Maggie Carlo and Amy McRee would be a FREE bikini oil wrestling fight between Maggie Carlo and Amy McRee. Plus, with the match occurring during an OETA pledge drive, the state's public television network would raise enough money to cover operating costs for the next 20 years.
18. Oh yeah, have Mark Rodgers do the play-by-play and Toby Rowland provide the color. Make Lauren Richardson the sideline reporter.

Seems like a good trio. Mark and Toby could both offer inside analysis, and Lauren seems like the perfect sideline reporter.
17. Change the state bird from the Scissor-Tailed Flycatcher to the Hook Echo.

Honestly, I can't remember the last time I saw a real life Scissor-Tailed Flycatcher.  But the Hook Echo. We see them all the time. And even though it's not a bird, it does fly and it's pretty powerful. Plus Gary England likes them.
16. Force Mayor Mick to wear a replica Kevin Durant jersey during all public events.

About a year ago, Esquire wrote some story about the best dressed mayors in the US and our own Mayor Mick made the list. That's great and all, but we think it's time that he starts wearing a Kevin Durant jersey everywhere he goes. Maybe that will get the team here sooner.
15. Rename the Arkansas River the "We're actually better than Arkansas river."

Arkansas is one of a few states that we are actually allowed to make fun of without being hypocrites. Because of that, we should change the name of the river to simply one-up those toothless hillbilly inbred rednecks in Arkansas.
14. Open a new Yucatan Liquor Stand in Bricktown.

Nothing's better than hearing folks in their late 30's tell drunken stories about the old Yucatan Liquor Stand. In fact, the stories are so good it makes me kind of wish that it was still around. After this idea is accomplished, we'll work on reopening Tampico Bay.
13. Keep Norman weird.

Yeah...so this is stealing from the whole Keep Austin Weird thing, but Norman is a strange town, and we should keep it that way.  If you need proof, just check out NormanMusicScene.com.
12. Make all metro Sonics serve soft drinks in icy cold mugs.

Listen, if they are going to charge ungodly amounts of cash for their soft drinks, we should at least get to keep a mug.  We were also thinking that all Sonic locations should sell Christmas trees during the holiday season, but then nobody would have a reason to go to Coits.
11. Do something about Look@OKC.

It's probably pretty obvious, but we don't really get or understand Look @ OKC.  It's not that we think it's a bad magazine, but it seems to just lack something.  Maybe it's the fact that it's owned by the Oklahoman.  Or maybe it's because the Gazette is better.  Who knows.  But as long as the keep publishing ghey covers like the one above and don't update the "caption competition" for our enjoyment, Look @ OKC may be a lost cause.
Stay in touch
Sign up for our free newsletter