Lost Ogle Trivia expands to Guthrie!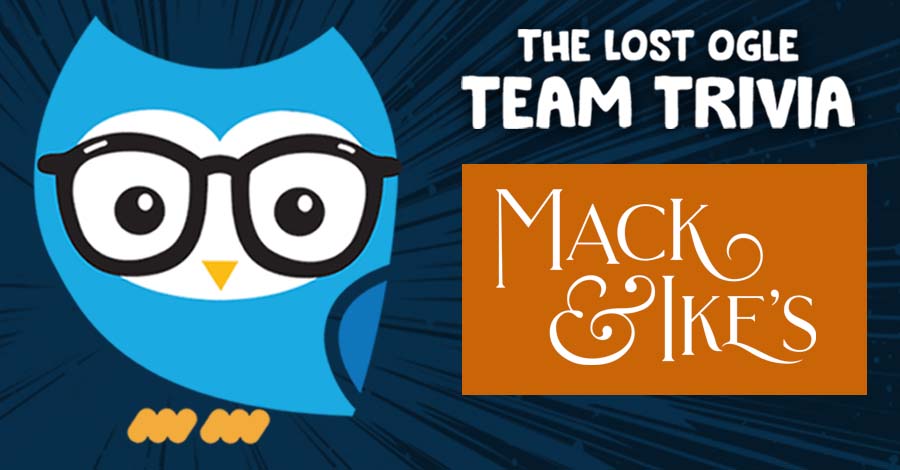 FREE Lost Ogle Team Trivia
is coming to Guthrie, and we're taking the state seal back with us! Okay, that's a joke, but if you got that
Oklahoma history reference
, you should gather up your friends for our newest Lost Ogle Trivia event at Mack & Ike's in downtown Guthrie! Taking place on the second and fourth Thursday of each month at 7:00pm, it's a great way to have fun with friends, enjoy some great drinks and win some prizes in the process! If you're not familiar with Lost Ogle Team Trivia, here's how it works:
• Gather up some friends and form a trivia team!
Team sizes can be as big (or small) as you like.
• Bring your team to Mack and Ike's and compete against other teams in a live on-site trivia event.
Once again, it's totally free to play. • After four rounds, 21 trivia questions and hopefully a couple of laughs in between, the top three teams take home the following prizes:
First Place:
$50 House Cash
Second Place:
$25 House Cash
Third Place:
$10 House Cash It really is that simple! If you can't make it to Mike and Ike's on Thursday, we also host Free Team Trivia (and Jackpot Bingo) all across the metro. You can view our full weekly schedule by
clicking here
. You can also follow us on 
Facebook
 or 
Twitter
. We hope to see you out!