Join us for Rick and Morty-themed trivia at Anthem Brewing!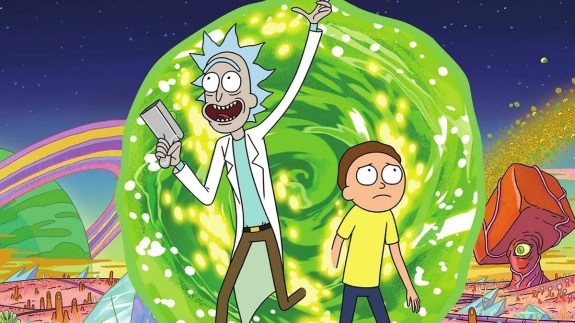 Wubba lubba dub dub! To celebrate the upcoming Season 5 premiere of Rick and Morty, The Lost Ogle is hosting a special Adult Swim / Cartoon Network-themed team trivia night at
Anthem Brewing
on Thursday, June 17th! It's a great excuse to
Get Schwifty
with your friends, enjoy some $3 Anthem pints, and answer a Mr. Poopybutthole load worth of trivia questions about your favorite interdemensioanl explorers, and other Adult Swim hits. Here are the details:
When:
Thursday, June 17th @ 7pm
Where:
Anthem Brewing (SW 5th & Classen)
Prizes:
1st Place – $50 House Cash; 2nd Place - $25 House Cash; 3rd Place – $10 House Cash Like most bar trivia events, Lost Ogle Trivia is a team based game where teams battle other teams for house cash and prizes. You can learn more about our
rules and format here
. If you think Rick and Morty is for the birdmen, or already have plans to watch Interdimensional Cable 2 on Thursday nights, our full trivia schedule is below:
Free Team TRIVIA Schedule
Monday:
Bar Cicchetti • 8pm • Deep Deuce
Tuesday:
Fassler Hall • 8pm • Midtown Solo's Park and Pub • 6:30pm • Chisholm Creek
Wednesday:
Cock O' The Walk • 8pm • N. Western Ave.
Thursday:
Anthem Brewing Taproom • 7pm • Farmer's Market
Friday:
Buffalo Wild Wings • 9pm –
Free Jackpot BINGO Schedule
Monday: Fassler Hall • 8pm Tuesday: Cock O' The Walk • 8pm